Fachjan
Fachjan is a family business now being run by the third generation. The company currently has greenhouse complexes at two locations that provide a total of 57,000 m² of space for tropical and subtropical houseplants ranging in size from 10 centimetres to 14 metres.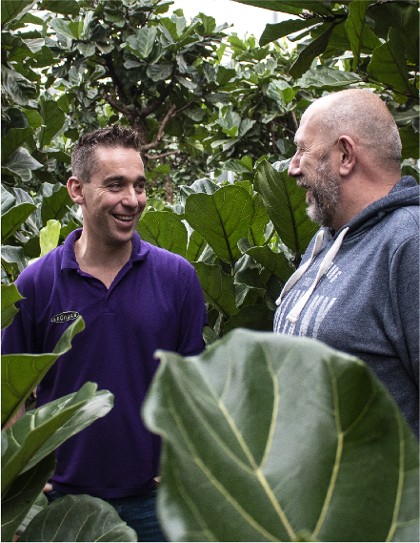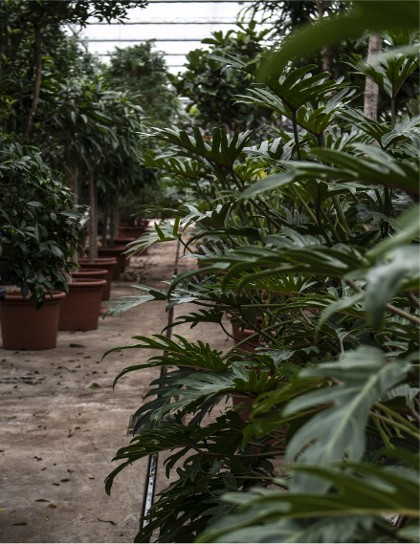 Not only has the company been growing rapidly in recent years, but it will also expand its business by about 4 hectares in 2019. These facilities are needed to meet the growing demand for green plants in both the domestic and foreign markets. The new greenhouses will be used to expand both the company's assortment and to increase the volume of plants being produced.
Fachjan is increasing its efforts towards achieving climate-neutral operation. For the next step in sustainability, solar panels have been installed recently on the roof of the warehouse and the quarantine areas. Since the company has also been connected to a geothermal heat project since 2017, it has reduced its natural gas consumption by more than 80%. With the various investments that Fachjan has made at suppliers' locations in foreign countries, the company has also played a role in increasing sustainable production processes throughout the supply chain.
As a specialist, Fachjan knows how important it is to distinguish itself. For this reason, it is committed to innovation in both its range of products and sustainable production methods. Fachjan is a member and one of the 'founding fathers' of Benefits of Nature, an organisation that stimulates sustainability in the ornamental horticultural sector.
With more than fifty years of experience and operating in the middle of the international green sector, we know exactly what we are doing and would gladly share this expertise with others.