KEEP IT SMALL: BOTANICAL BABY
Sometimes, small is just big enough. A giant palm next to your desk in the office might sound great, but it's far from practical.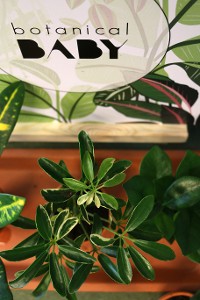 To make sure even the most cramped spaces have access to their share of green, we are happy to introduce the smallest members of our Botanical Showpiece label.
Botanical Baby is a collection of characteristic miniature plants that provide a touch of green without taking up too much space. A cozy corner of a bookcase, shelf in the kitchen or even a cupboard in the bathroom- these leafy little ones are small enough to fit anywhere.
Delivered in a lovely terracotta plant pot, the mini-plants also make for the perfect green gift.
The current collection consists of 12 different plants, available in pot size 7cm. You can order the plants as a mixture of different plants.