Kick off the season with these new discoveries
Ready for a new season of gorgeous greens and flowering moodmakers? Our Planthunters worked hard to scout the newest plants while you were gone. Follow Glenn Bovenlander and Rudy Hoek via our Planthunter tool to discover our latest hunts, and order your favourites in the webshop as soon as they're spotted.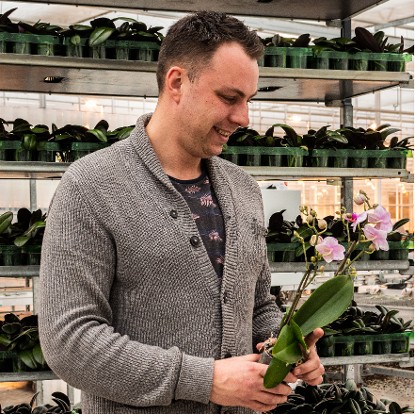 Glenn Bovenlander
Expertise: Orchids and houseplants
As an avid sports fan, I see plant hunting as a real sport; always going for the best, always spotting the real "talents". I have been with Noviflora since 2011, and have since developed a speciality in orchids.


Rudy Hoek
Expertise: My speciality is hunting for green plants
I am always on the lookout for suppliers of really unique green plants. Large or small - it does not matter as long as the products are of good quality and look like it, too. Real must-haves for our customers. Cactuses and succulents are my personal favourites.