These Finest Selection Buxus are the Rolls-Royce of Buxus plants
Ad Bouman founded his nursery in 1988. In 2003, he started growing the Buxus, a fascinating and challenging plant to grow.
"We want to grow the very best Buxus, and an ambition like that takes time. For Finest Selection, we pick only the most handsome plants in the nursery. To grow a plant that meets the high standards of Finest Selection, you have to start at the very beginning, when the plant is nothing more than a sprig. An outdoor plant like the Buxus needs that extra attention to detail."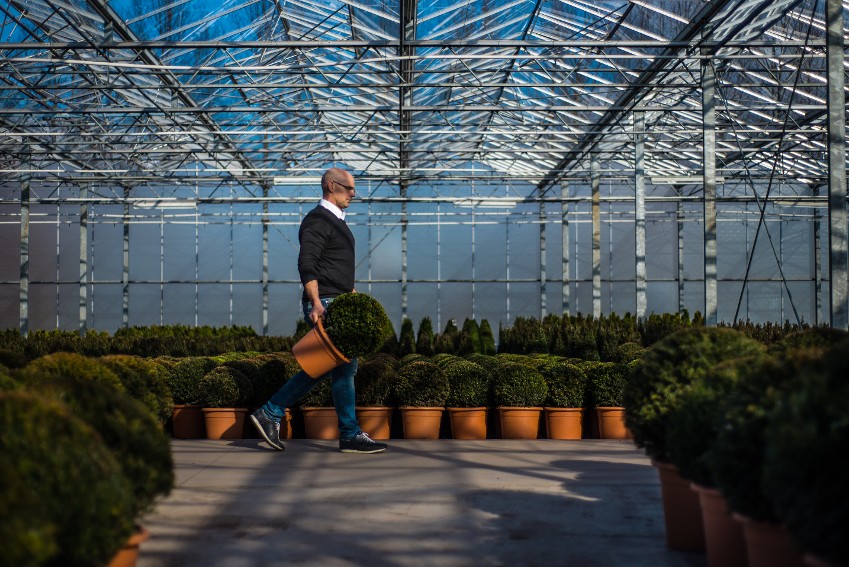 "In each of our Buxus plants you will see our dedication and love."
Ad Bouman | Expert in growing high quality Buxus
What does it take to grow a perfect Buxus?
The roots are very important, as are the amount of branches and density of the plant. We start cutting that early to ensure lots of branch growth, giving the plant a beautifully full body. Growing a standard Buxus takes about five years, but with the extra attention we give them it takes about seven or eight.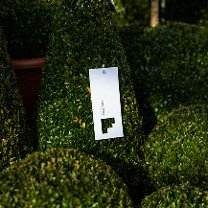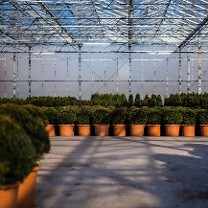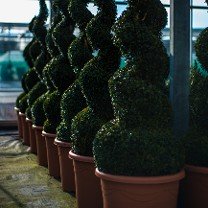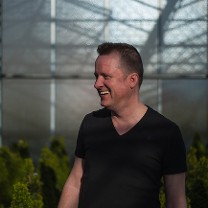 "Ad Bouman is the only grower who goes above and beyond to meet our expectations. His Buxus are the Rolls-Royce of Buxus plants" Hans Pullens/ Account Manager at Noviflora.
How do you make sure these plants stay just as good-looking once they leave your nursery?
It's up to the buyer to maintain the shape, of course, but we trust that someone who wants a quality Buxus knows what they're doing. Before the plants leave the nursery, we treat them with organic fertiliser to give their immune system a little boost for when they head out into the great wide open. Of course, like every plant, the Buxus is a living product, so you might find little imperfections here and there. That's the joy of nature. But for Finest Selection, we do pick the most handsome plants in the nursery. Whether you order a set of plants in January or July, you will always have the same shape and quality. We're very proud to be able to provide that consistency. That's thirty years' worth of labour and love!
The very best products from the most talented growers, picked by our experienced product specialists to charm, surprise and move your customers. Plants with a heart and a story to tell. That's Finest Selection.