Hunter Dion
We are on the hunt for you
Get a front row seat to everything that happens at Noviflora! With our Hunters tool, we offer a unique 'behind the scenes' look at the goings-on in our company. Where and how do we scout our plants? What's it like to go on a plant hunt? And who are these Hunters travelling all across the country to find the best plants for you?
Follow your favourite Hunter, witness their adventures, and be amongst the very first to see and order newly 'hunted' products. Our Hunters will share their new finds with you as soon as they spot them. Every newly discovered plant will be immediately available in our web shop for you to buy. To make sure you don't miss out on our treasures, we will send an email too.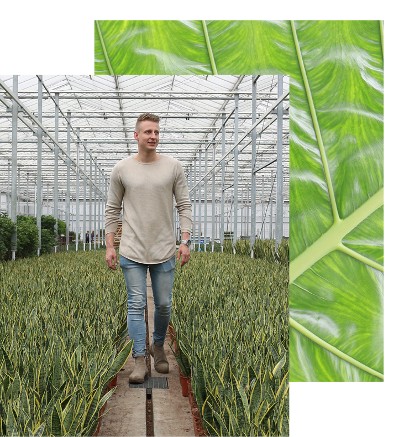 Meet Dion
Expertise: Houseplants
For the past two and a half years, I've been working as a buyer for Noviflora. As a green houseplant and Danish product specialist, I'm always on the hunt for the most exclusive, high-quality houseplants. When I'm not at work, you can find me at the gym or hanging out with friends.