Orchids for in the garden, terrace or balcony!
Everybody knows Orchids! Almost everybody thinks that Orchids are solely available as houseplants, but this is not the case.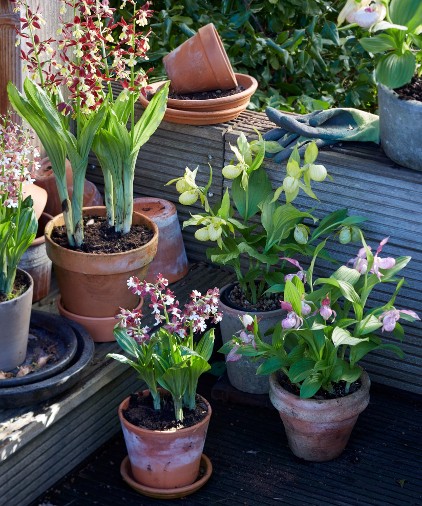 There are a lot of different species of Orchid that survive in almost all parts of the world. That means also parts with moderate and heavy frost during the winter. Certain plants that originate in these parts of the world can also be kept in our garden, terrace of balcony. For all varieties counts that they go into hibernation during the winter and come back in the Spring to show their beautiful flowers.
Garden Orchid offers a whole family of winter hardy Orchids for in the garden
Cypripedium, the King of winter hardy Orchids (-25°C)
the easy Bletilla ( -10°C)
Calanthe, evergreen orchid ( -15°C)
Pleione with its large and spectular flowers (-10°C)
Certain varieties flower from April until June, but others even until August. As long as you keep certain demands in mind Garden Orchids are easy to maintain pearls for in the garden, terrace of balcony. From now on everybody can keep real Orchids in the garden. If planted under the right conditions the plants will get bigger, stronger and more beautiful every period of growth, flowering and hibernation!