Finest grower – Bromelia Specialist
At Bromelia Specialist, they live amongst the Bromelias. Their enthusiastic team does everything to excite the world about this fascinating plant.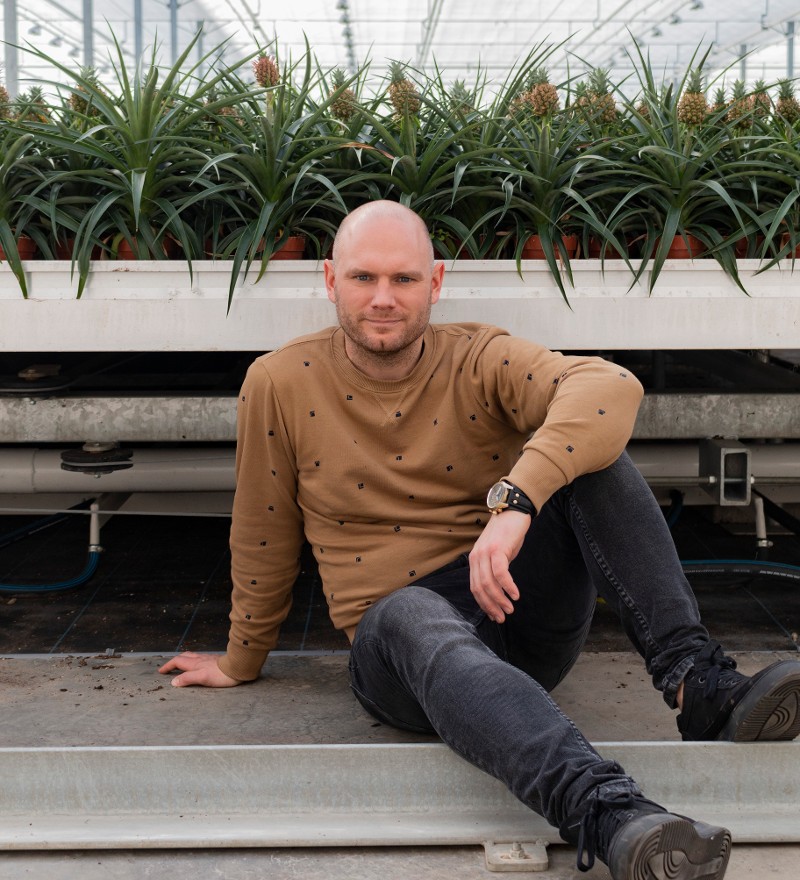 Hi Marc! As account manager, you're around these bromelia aficionados all day long. What can you tell us about your organisation?
We're sales people who work with three growers: LKP Plants, Bunnik Vriesea's and Tobias Bromeliasa. Bromelia Specialist was founded by LKP and Bunnik, as a way to work together instead of competing with each other. Working together made it much easier to share knowledge and work hard to grow gorgeous plants for customers all over Europe. Every grower affiliated with Bromelia Specialist is a market leader and grows high-quality, beautiful plants. Bromeliads are rather unique plants, easy to care for, and with bright green leaves and bright flowers, which keep their shine for months. Plus, some bromeliads can help remove toxins from the air. Enough to be crazy about!
What's so special about the bromeliads from these growers?
LKP Plants has a wonderful Tillandsia with heavy, lush branches, and the Guzmania has large, intensely coloured flowers. Bunnik has some special, heavy specimens. These growers cultivate their own varieties as well, and thus keep reinventing the plant.

What makes a bromeliad a high-quality plant?
That depends on the kind of bromeliad. For a Guzmania, you should pay attention to the colour of the flower, how bright and intense it is. Or you can check the leaves; if they're very long, the plants were grown too close to each other. For the Vriesea, you can check the branches. Many varieties only have one or two, but we prefer five or six.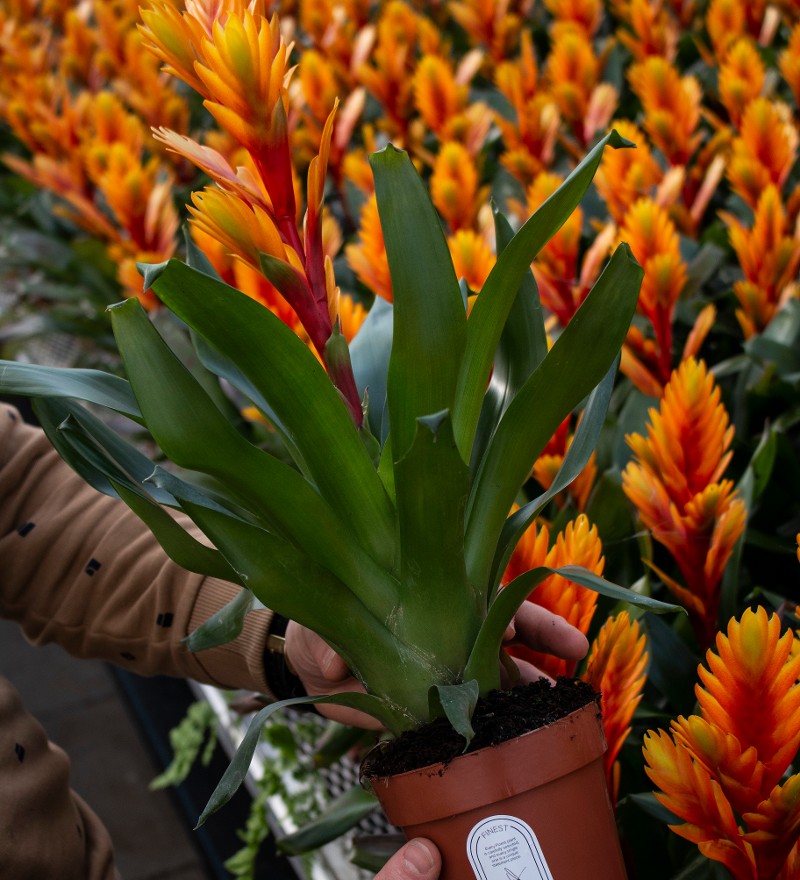 Why should people work with the Bromelia Specialist?
We're a real one stop shop, and 'easy' is our trademark. Everything is easy with us, from ordering to customer service. We have an extensive assortment from the best growers, you'll be able to satisfy all your bromeliad needs with us. We always have the right plant for you. Easy, right?

Are there any specific bromeliad trends right now?
The pineapple plant is a really fun one, and very popular as bedroom plant. The plant produces oxygen at night, which is supposed to help against snoring. A nice idea!