It's a vase parade!
The right vase can give your bouquet a wonderful platform. Vases are vastly popular, with expressive shapes and patterns, and solid stripes to bright colours and strange designs. Our trendwatchers spotted lots of gorgeous vases at popular design fairs all over Europe, so we decided to make a list of our favourites to inspire you for the coming year. Let's take a look!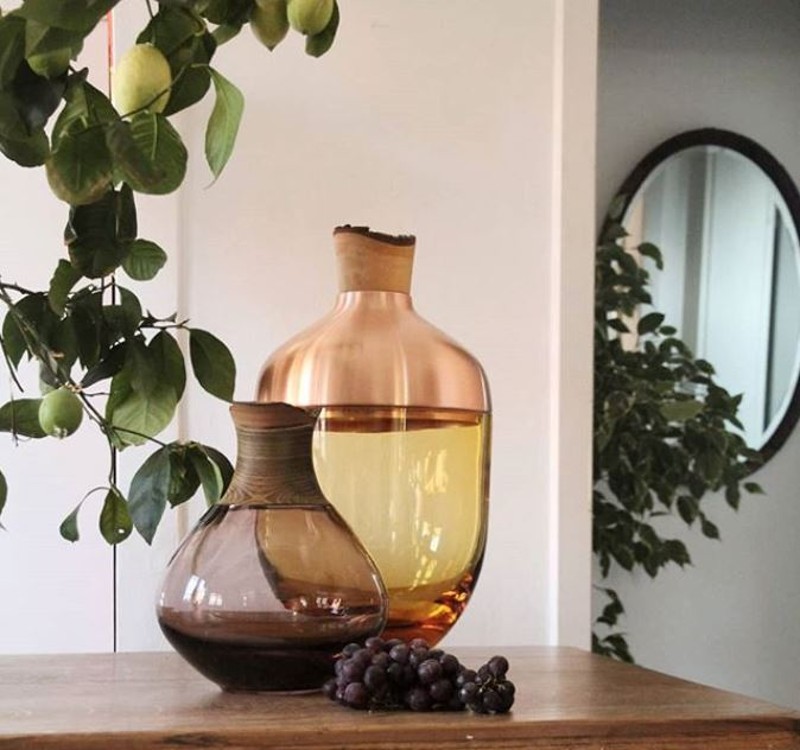 Utopia & Utility
Functional, and yet still sparking the imagination. The Stacking Vessels by Utopia & Utility are made by different makers and from different materials, and together create a unique vase that brings both a minimal and a wild bouquet to new heights. When you take the vase apart, you can use the different elements as smaller vases or bowls. The vase's multifunctional purpose suits the practical, minimal and futuristic trends of 2020.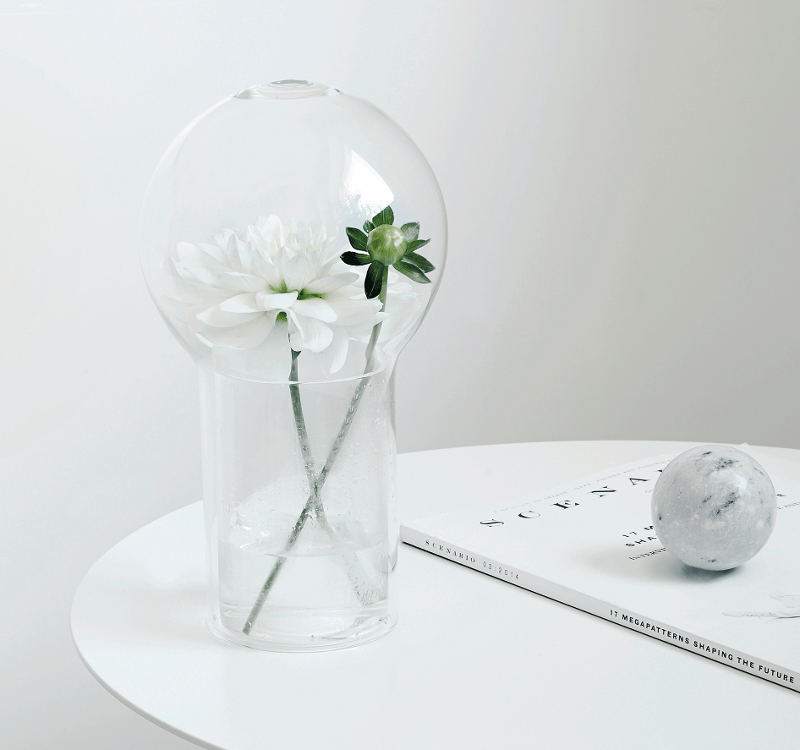 Livada
A subtle, glass vase for a small bouquet, a few cut flowers or some herbs. Thanks to the glass bell cover, the scent of the flowers is caught and released slowly through the 15mm hole in the top. You can also remove the bell cover every now and then to really soak up that beautiful scent.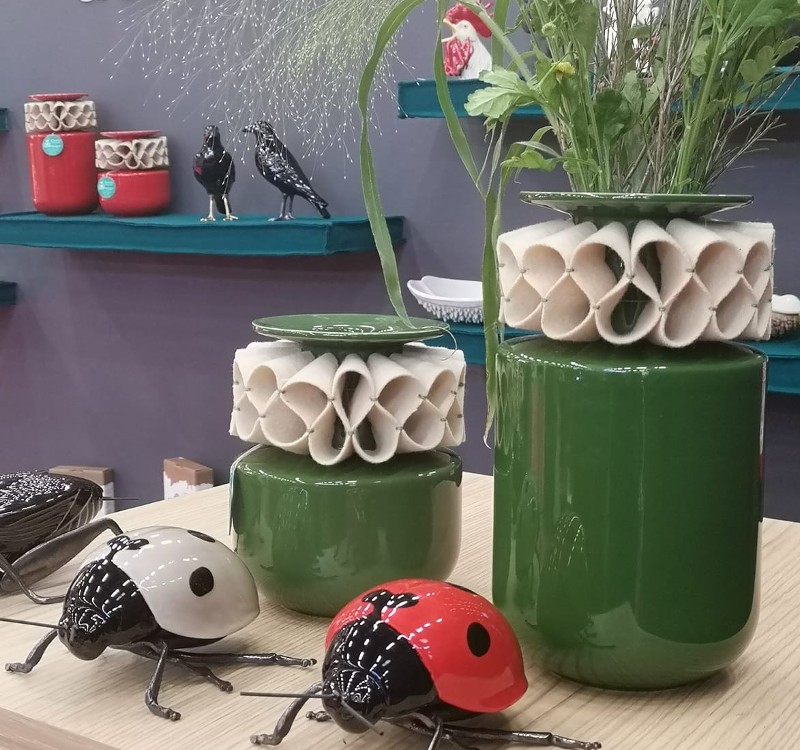 A Jarra de Rufos
Inspired by exuberant, traditional Portuguese dress: this vase brings a little piece of history back to life. A bit of baroque, a little chic, and a lot creative. The earthenware vase has a ruffled collar made from 100% Portuguese wool, created by a Portuguese artisan. The collar has something funky, but also something stately, giving your bouquet an extra layer of depth.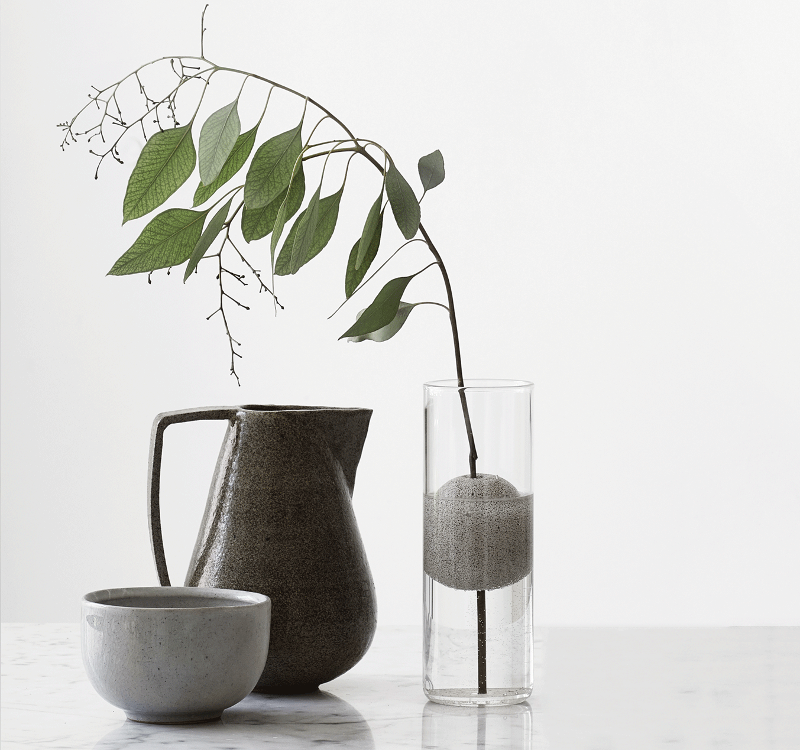 Lava
Designed by the same studio as the Livada, the Lava is a vase for a single cut flower. A volcanic stone floats up or down in the middle of the vase, depending on how much water is added. The stone helps the flower to stay upright, and gives the vase something primal and modern at the same time.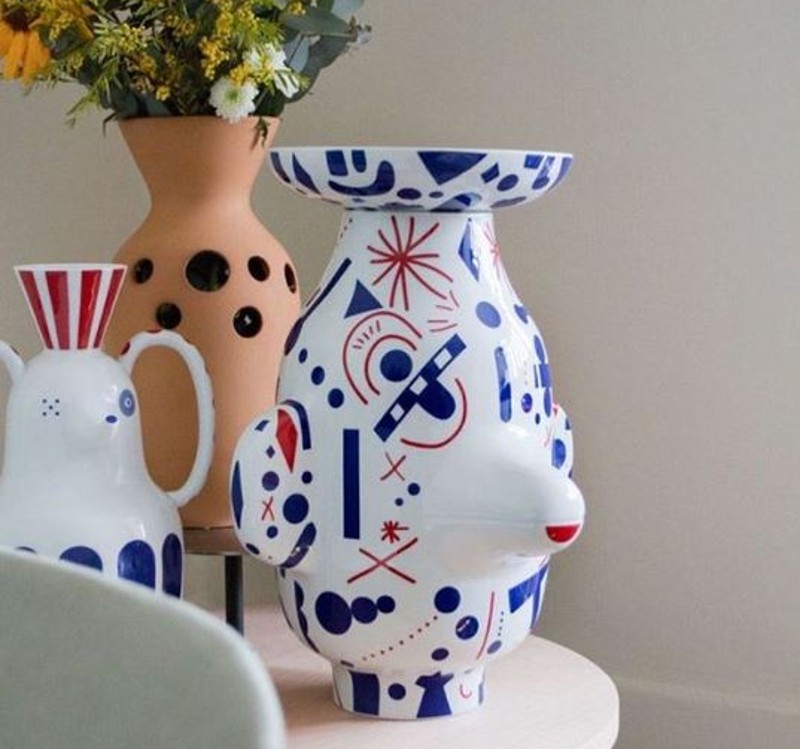 TheatreHayon for Bosa
Because we could all use something crazy and fun: these funky vases each have a unique character and sometimes seem to come to life. These little dudes are best combined with a wild, brightly coloured bouquet. Crazy isn't crazy enough for this trend.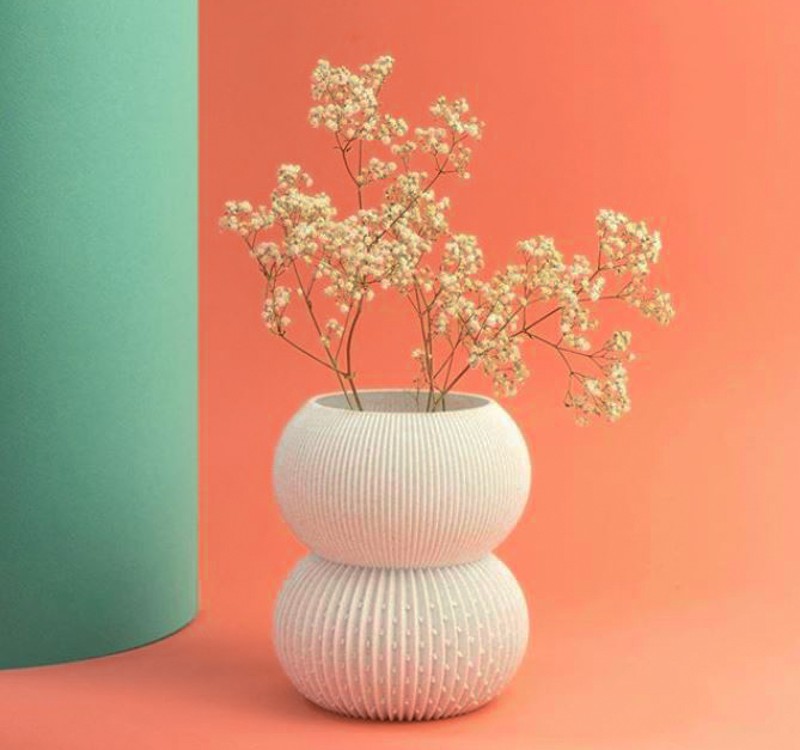 6VASES
Creative, sustainable, and perfect for fans of sleek design. The 6VASES collection is made from recycled plastic, using a 3D printer. A glass insert makes sure you can fill the vase with water. The geometrical, futuristic shapes are something we'll see a lot of in 2020.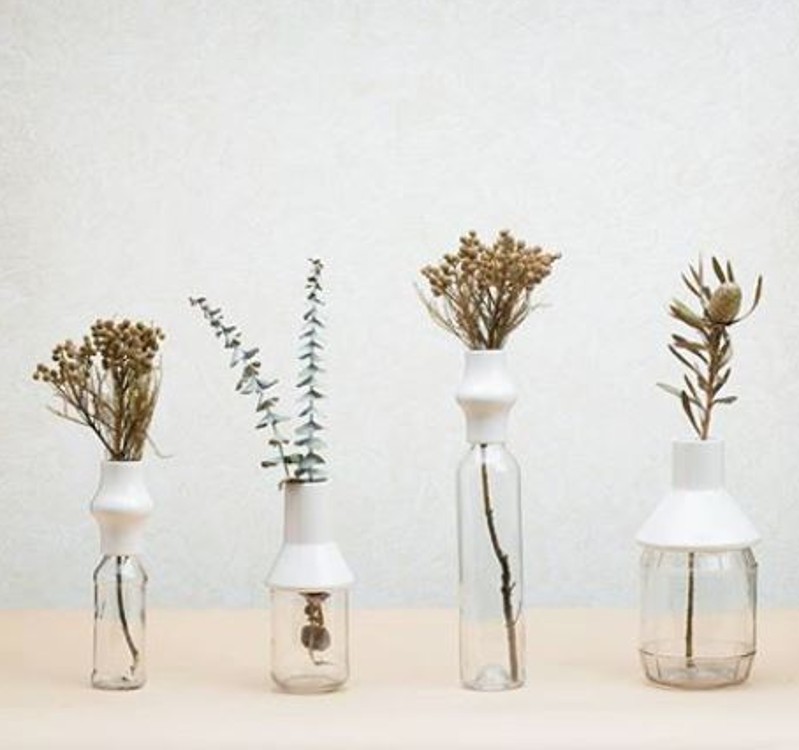 Leonor
Those glass jam jars or wine bottles you usually toss in the glass bin? With this Leonor design, your glass waste will get a second chance at life as a trendy vase. A perfect fit with current sustainability and recycling trends, these ceramic 'tops' come in different shapes and sizes and can turn any old bottle into a lovely vase. The tops are a great way to give your bouquets a sustainable edge.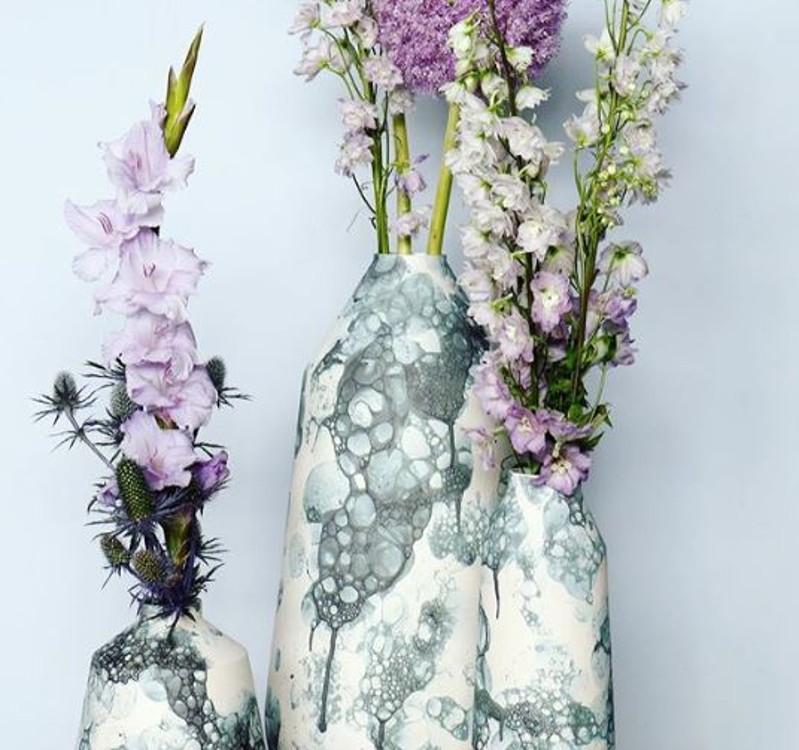 Bubblegraphy
For a giant statement bouquet, or quiet, small natural bouquet. These gorgeous vases come in different shapes and sizes, and get their watery pattern from air bubbles blown into the glaze during the glazing process. The ceramic vases fit with the calm, natural trends of 2020 as well as the more luxurious interior trends.