KP Holland 70 years – Born to breed & bloom
Aware of its role as a progressive grower, KP Holland produces plants of a constant high quality. In addition to the management, the company employs 140 permanent staff members who are dedicated to producing products of the best quality.
Jan van der Knaap laid the foundation for KP Holland as a flowering plant nursery in 1950. Now, 70 years later, the company has expanded and has become a global player in both the production and breeding of ornamental plants. The unique combination of both disciplines - breeding and growing - in a single company distinguishes KP Holland. We constantly asses market opportunities and translate these into the development of new varieties.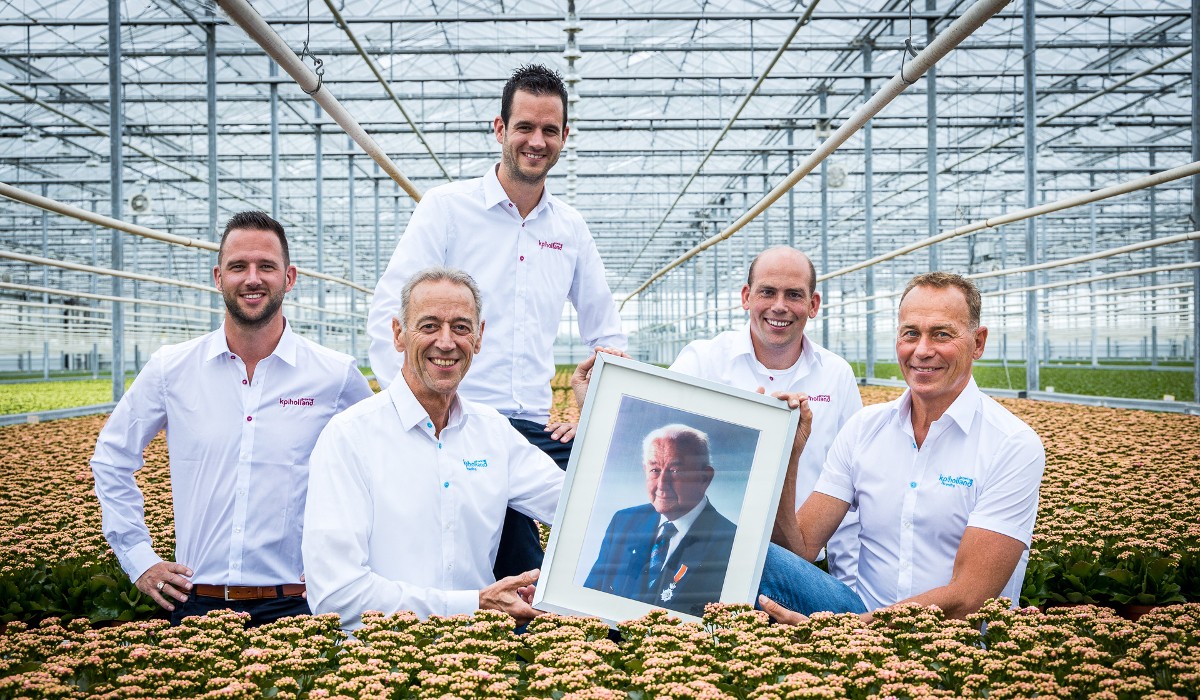 Breeding
The need to expand the assortment of Spathiphyllum, Kalanchoe and Curcuma varieties led KP Holland to start their own breeding programme decades ago. To produce varieties displaying better keeping quality, longer-lasting flowers and new colours, the breeders and lab technicians at KP Holland are constantly working on selecting the best combinations of paternal and maternal parent plants. They also use unique technological developments, such as the measuring device created especially for KP Holland, which help identify and evaluate the properties of potential new varieties.
Growing
What sets KP Holland apart as a producer of flowering plants is our range of high-quality products and our excellent service. We supply products that respond to the needs of the market and its customers. For that reason, we frequently visit to our sales channels both here in the Netherlands and abroad. This not only helps us maintain an open business relationship with our trading partners, but it also keeps us informed of market developments related to retail, home and health trends. This information is then applied to the development of new brands or sales concepts.