A neo mint green year
Technology and nature, two seemingly opposite elements that play an increasingly larger role in our lives. This trend will continue next year, and perhaps more than ever. Just think about the kind of future you envisioned in the year 2020 as a kid- robots, teleportation, flying cars, a city on Mars, perhaps?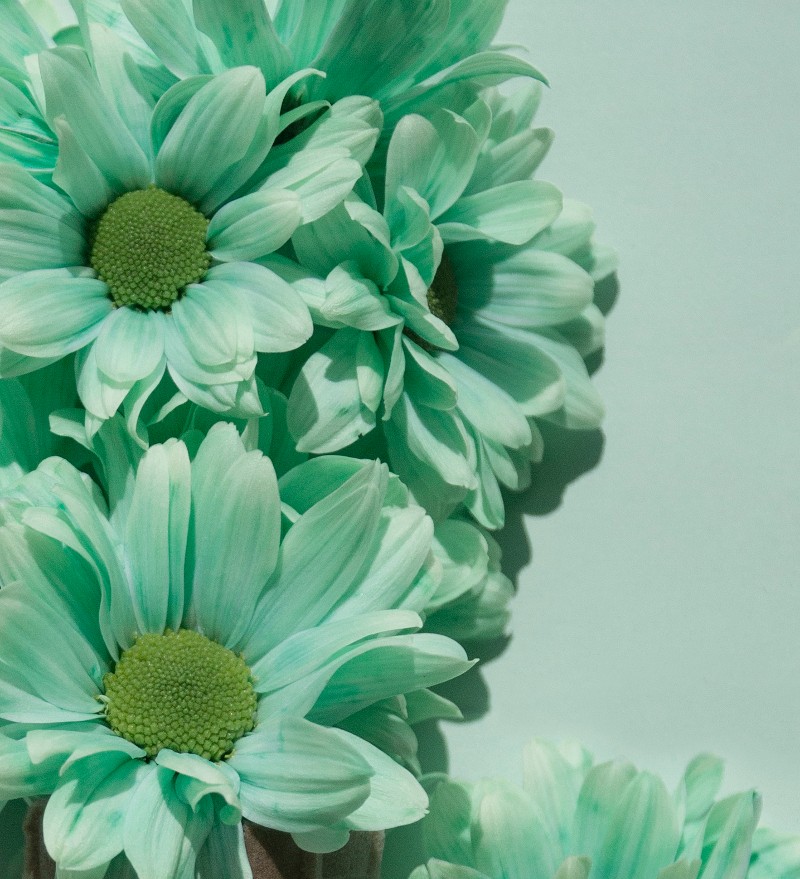 Now that Uber is working on flying taxis and NASA is returning to Mars in 2020, that future doesn't seem so far-fetched. Neo mint is a fresh, futuristic colour perfectly suited to this future. It's gender neutral, reminds us of the health and wellness trend, and suits any interior, just like the infamous millennial pink.


Neo mint is a green hue, and although we don't often see this hue in the natural world, it can be found and is also easily combined with other, natural colours and futuristic shapes. Think of a funky succulent, exuberant, colourful bouquet, or a soft, dark plant as contrast. Neo mint is truly versatile. See you in the future!