Ornamental grasses
Ornamental grasses are beautiful plants that embody elegance and calm. It is for good reason that these ornamental grasses are growing in popularity. Join our Hunter Christa on her journey to find the most unique grasses with unique appearances that are airy, pleasant to the touch, sturdy, compact, or uniquely coloured. Follow Christa and order your favourites in the webshop as soon as they're spotted.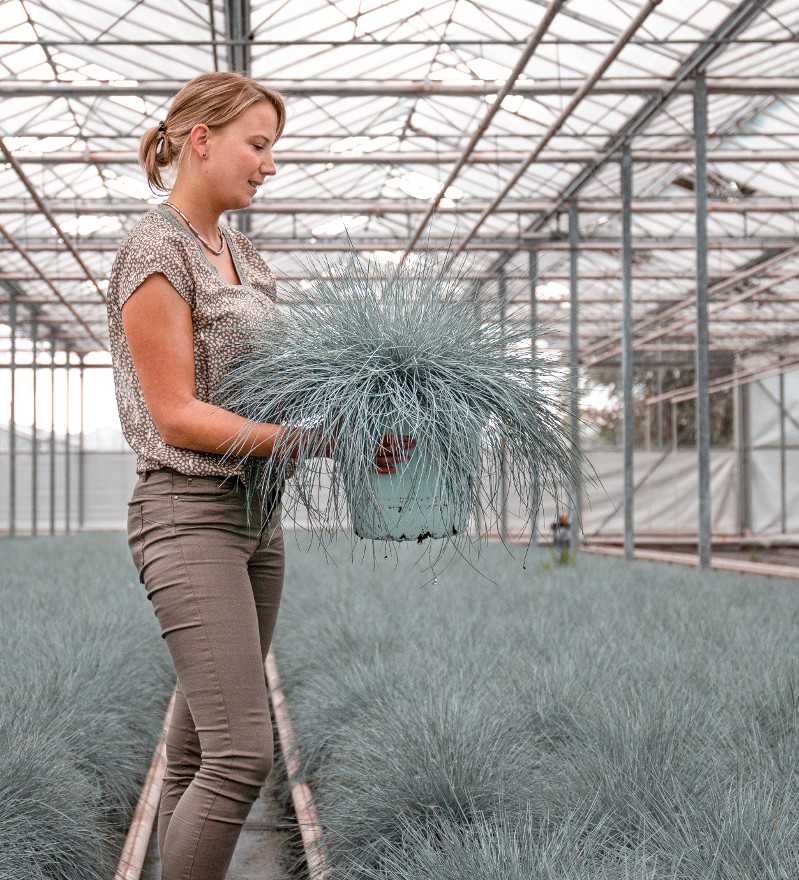 Christa van Hemert
Let me charm you with these true plant gems.
I started working at Noviflora in the garden plants purchasing department in 2018, but I've been around plants for much longer. I already have a few years of green experience and grew up surrounded by cut flowers and garden plants. I'd like to invite you to the world of shrubbery; my favourite type of plant. Throughout the seasons, bushes are constantly growing, changing and blooming. Bushes never stop changing and each season has its own gems. With these gems, I hope to delight and inspire you.