The Romantic Ranunculus
It's almost incredible that their tiny flower buds produce such dazzling flowers. The petals of the Ranunculus - also known as the Persian buttercup - open layer by layer to reveal more and more of the flower's centre.
The romantic appearance of the Ranunculus belies its natural habitat: you wouldn't expect to find it growing in a marsh. According to the Victorian language of flowers, giving a bouquet of Persian buttercups means, 'For me, you have many charms'.
The Ranunculus came to Europe by way of many twists and turns from its natural habitat in Central Asia. The original species, Ranunculus asiaticus, is a simple plant with saucer-shaped flowers that looks very little like the varieties of Persian buttercups cultivated today. These are the result of how growers and breeders have crossed and selected them.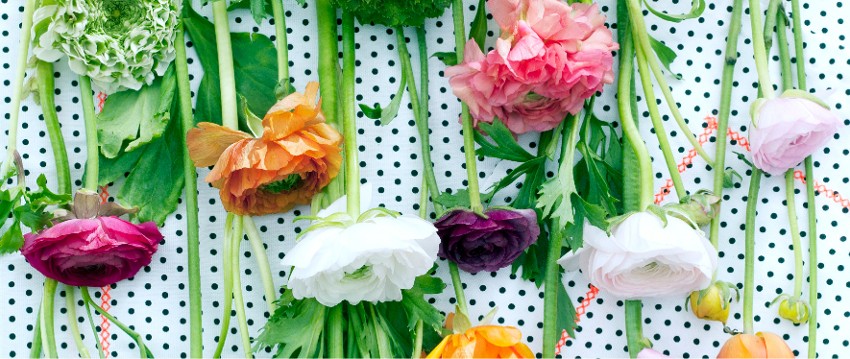 About 400 species of Ranunculus distributed around the world are known today. Noviflora includes a selection in its assortment which are available as either cut flowers or pot plants. Ranunculus varieties differ in the shape, size and colour of their flowers. The 'Clooney' varieties, for example, have extra large flowers, while the flowers of 'Ponpon' varieties are spherical and often have serrated petals. We have Ranunculus varieties in colours that include pink, orange, yellow and red. Enter a search for 'Ranunculus' at our webshop and be absolutely delighted by these exquisite flowers.
spotlight-products-wrapper-component-1>