Goji berry shake with TKG fruit
No fruit tastes better than the fruit from your own garden! With The Kitchen Garden you can enjoy a fresh harvest all summer long.
A handful of fresh fruit every day provides an boost of energy, so start your day right and treat yourself to a healthy, fresh goji berry shake.
Ingredients for 1 shake:
• 3 tbsp TKG goji berries
• 1 tbsp chia seeds
• 1 tsp flaxseed
• 1 frozen banana
• 200 g berries (raspberries, blueberries and/or blackberries)
• 150 ml coconut water


Method:
Dry the goji berries before placing them in a bowl with the coconut water to let them soak overnight. In the morning, pour the mixture into a blender along with the banana, berries and all the seeds. Blend until smooth. Finish your shake with some berries or fresh mint leaves & enjoy!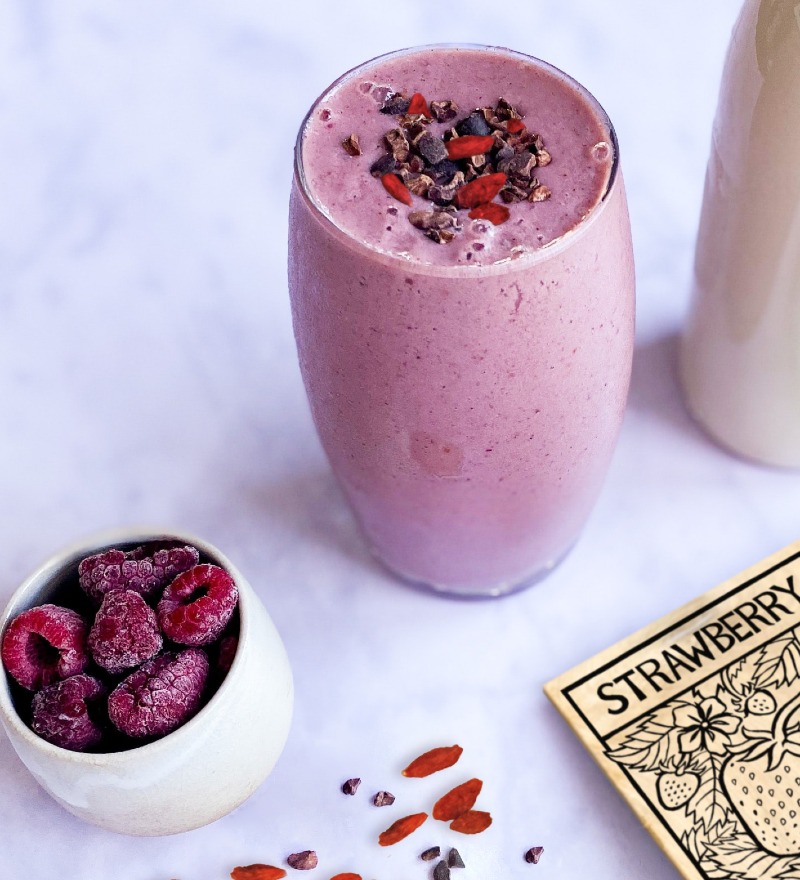 Did you know…
Goji berries contain 18 amino acids and more than 20 different minerals. In addition, the coconut water helps to hydrate the cells in the body, while the seeds are rich in fiber and omega-3.