Parading with Celosia
You have surely come across them: people who turn every head in the room when they walk into a party. The strikingly flamboyant Celosia has that same quality. This eyecatcher cannot be ignored, whether as a cut flower in a vase or as a plant for indoor and outdoor use.
Many faces
Fiery colours and striking shapes. From flaming torches and statuesque narrow tails to an enchanting comb full of velvet twists reminiscent of brains. And combined with the bright colours, Celosia is almost too stunning to be true. What's more, the flowers also give off a slightly spicy fragrance. Need I say more?


Success with Celosia
Celosia symbolises courage, strength and success, making it the perfectly a gift for people working from home or graduates, or if you want to wish someone success for another reason! Who wouldn't get a kick out of this plant that's a bit different or a big bunch of brightly coloured Celosias?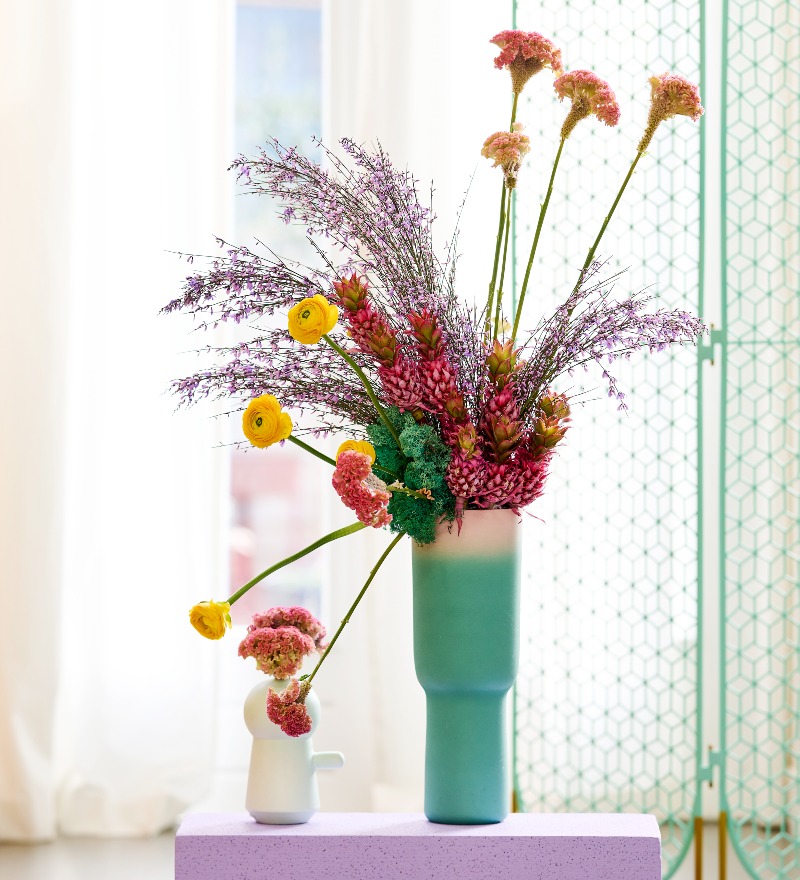 Tropical origins
Celosia is part of the Amaranth family and grows in tropical parts of Africa, Asia, Indonesia and South America. There are around 45 known species. Its name is derived from the Greek word 'keleos' which means 'burning', referring to the flame-like shape of the primordial Celosia.