Exotic bird of paradise
Bird of paradise, crane flower, Strelitzia: all the names this amazing plant is known by sound equally exotic. Strelitzia transforms any room into a colourful paradise. Watch out for low-flying macaws!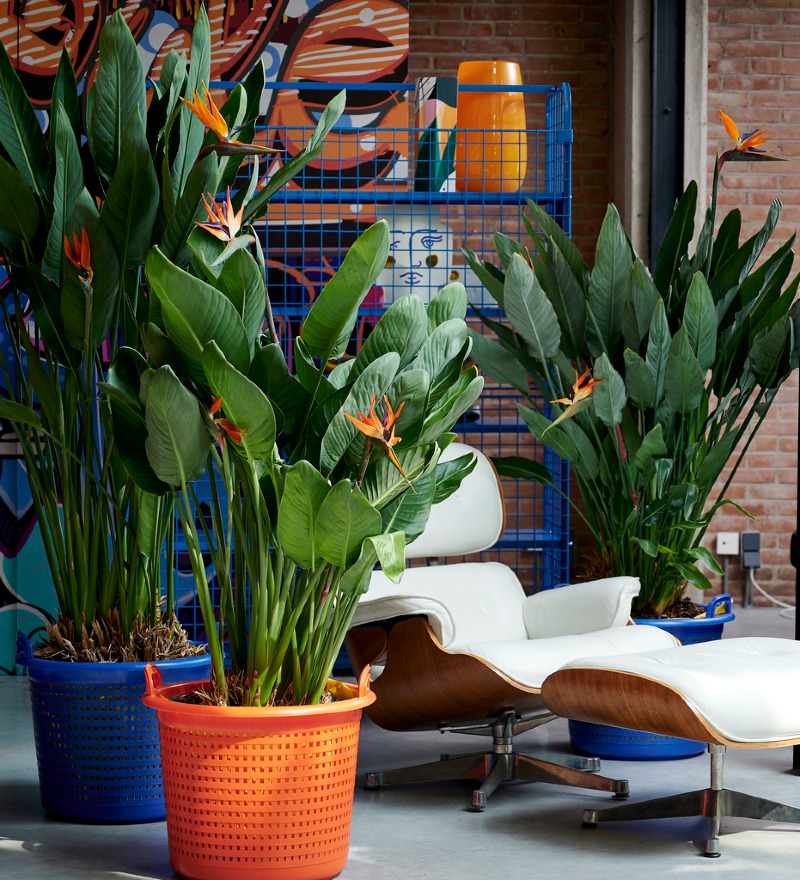 Strelitzia is native to South Africa and is part of the Musaceae plant family. In Europe, we have been enjoying this plant and flower since the eighteenth century. Strelitzia has royal roots: it owes its name to Charlotte of Mecklenburg-Strelitz, wife of the English King George III. This extraordinary plant was named after her because of her great love for plants and flowers.


When your holiday is over and you can only dream of exotic destinations, Strelitzia will take you back to paradise for a while longer. You can use it as a cut flower in eye-catching bouquets, but it also likes to sparkle with three or four stems in a vase. As a plant, it turns any corner of the house into a tropical haven.