Trendy wooden planters
Happy to introduce to you; our new assortment of stylish and sustainable planters. Hope you love them as much as we do.
They are made of recycled hardwood acacia and the waterproof tray is made of recycled plastic. Moreover, the wood is impregnated, which makes them multifunctional to shine indoors and in outdoor spaces.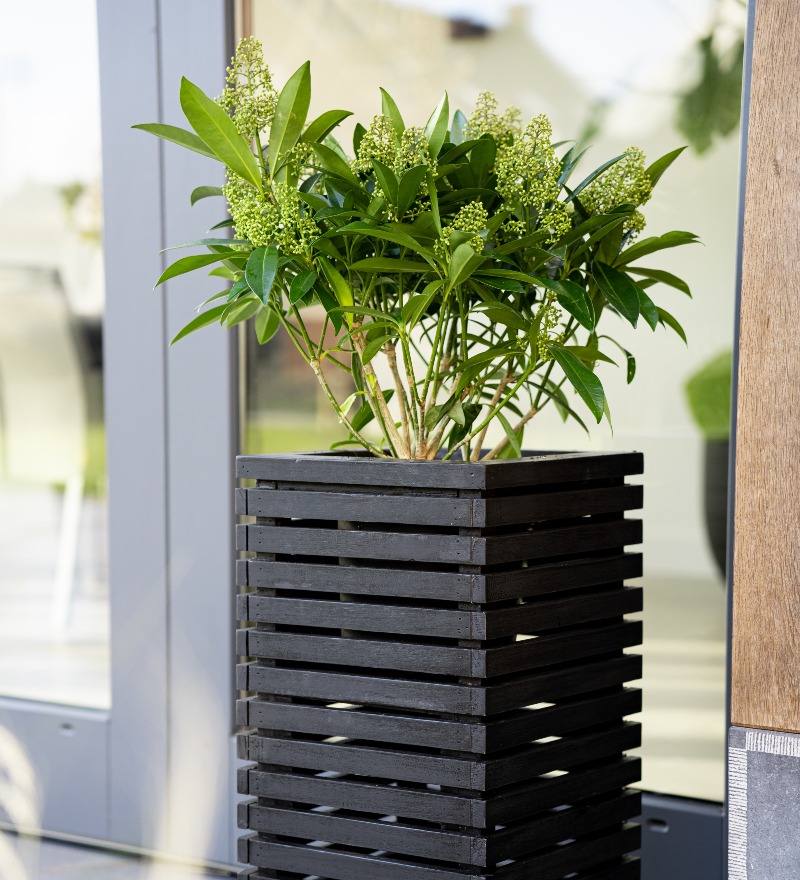 The sleek horizontal wooden slats lead to a cool, robust look which fits perfectly wherever you like. Depending on the space there is a wide choice in sizes and forms. For instance, small and large cubes, but also a divider, which is perfect to separate areas in an attractive way. All planters are available in two colours: black and the natural colour of the acacia wood . So there is a warm and tasteful planter for everybody.
Every planter is equipped with a removable tray, and some of them have wheels, which makes it easy to move it from one side to the other. They are not only good-looking, but also provided with all modern conveniences.