De Landscheiding - With care and an eye for quality
For more than thirty years nursery De Landscheiding has maintained a high quality standard for the fresh Santini's they harvest every day. The design and layout of their production process is focused on sustainability, quality, diversity and continuity.
Their family business values a thorough and slow breeding method and a well-considered collection of varieties. All their varieties are harvested daily and are sorted by maturity and weight. They only harvest the stems that are mature enough. As a result, they offer a continuously uniform product, of which all stems are 100% usable.
4 years ago they have changed their complete course and now they grow way more sustainably. They have developed further in areas like sustainability and cultivate according to the following natural principles:
They compost their own organic waste and reuse it as food for their young plants
They protect the natural soil life and leave it intact as much as possible; meaning they don't longer disinfect our soil
They use biological "control agents" in the form of beneficial fungi and insects
They only use biological "green" products , to correct anything necessary to grow their crop
They use 100% recycled covers
They use solar energy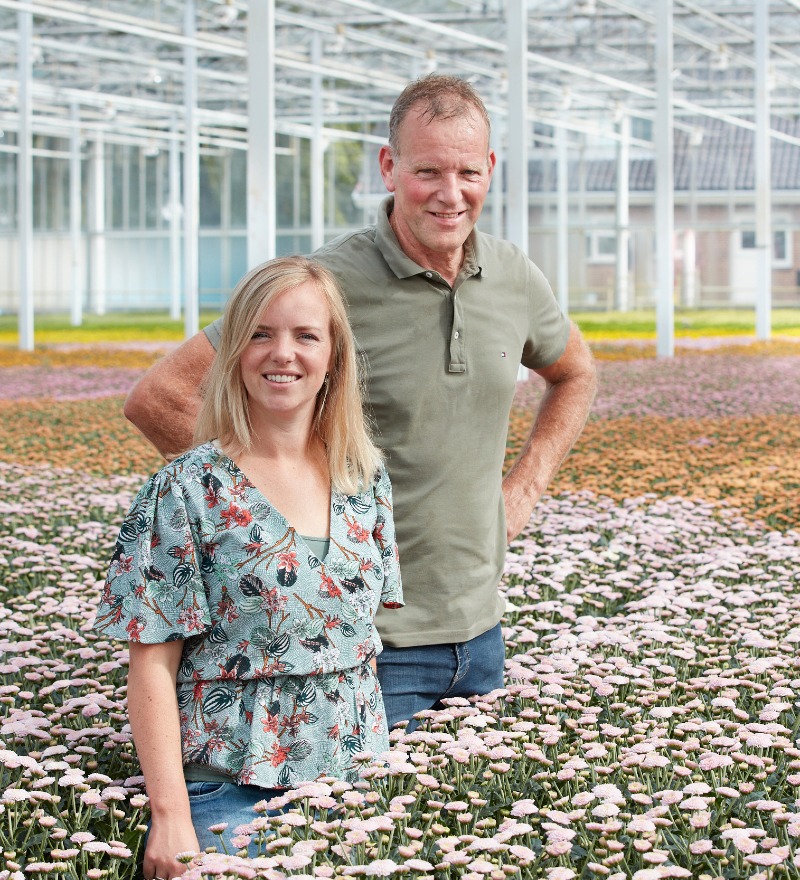 Their team of experienced and motivated employees makes sure that De Landscheiding delivers the quality that they are known for every day. This top quality is packed in their renewed LS-Santini sleeve; clear and recognizable!