Sustainability is not a concept, but a mindset – Ammerlaan The Green Innovator
Ammerlaan The Green Innovator has been, and still is, a pioneer in the field of geothermal energy.
Léon and Menno Ammerlaan's company grows more than 1 million large green plants annually of different types and varieties to make living rooms and offices, among other things, greener. Furthermore, Ammerlaan took their new geothermal source into use in 2019. In addition to their own six-hectare nursery, they also provide 24 other growers with geothermal energy, covering an area of more than seventy-two hectares. They also heat 543 apartments, a school and a swimming pool/sports centre in a sustainable manner.
"Thinking in terms of opportunities gives you energy. If there is a will, then there is always a way."
Their heat sources save more than 25,000 tons of CO2 and are an important element in reducing the CO2 surplus that is generally seen as the culprit of global warming and climate change. Ammerlaan is also planning to invest in 1750 solar panels in 2023, with which they will reduce their already negative footprint even further (this investment was planned for 2022 but was postponed for a year due to COVID-19).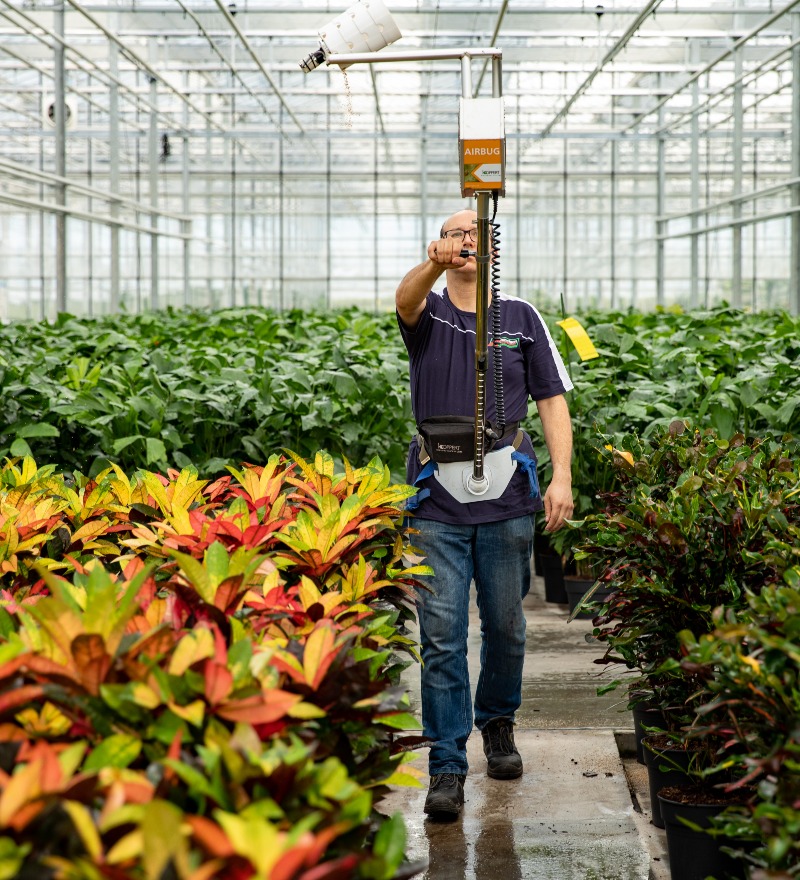 Sustainability and collaboration are key words at Ammerlaan The Green Innovator. Even as the world is becoming more individualistic, they feel that people need to work together if they want to move forward. The pot plants get enough CO2 from the outside air to grow (no extra supplies by gas combustion) and the concrete floor allows for efficient use of the heat depending on the requirements. In other words, geothermal energy was the best option for them. The fact that they can also use this to give fellow growers a nudge towards a green future is a bonus, but this requires a lasting relationship. All in all, sustainability is the mainstay of the company. By drawing lots of attention to the CO2-neutral generation of energy, they hope that several other companies will join in geothermal projects, so that the world will gradually become more sustainable.