Opti-flor – Creating the difference
Opti-flor was born from the dream of creating something truly special that would stand out from the crowd. They grow unique orchids of unsurpassed five-star quality. Every day they do this better and recognisably differently, so that you can enjoy the most special orchids – at home or at work.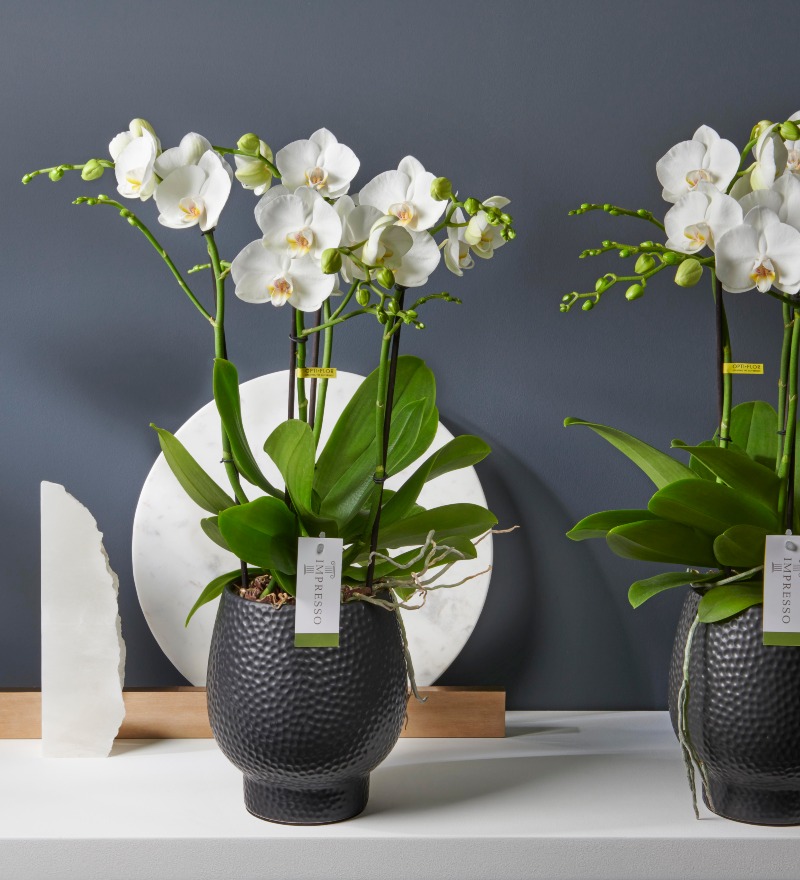 With a family history in horticulture dating back almost 100 years, they know that producing good products adds value to life and the joy of giving. Their creativity in our approach to cultivation and variety selection, their quest to constantly grow their knowledge and the attention they pay to their plants allow the luxury of Opti-flor to be experienced in every detail. Their staff of more than 300 highly skilled people make the difference and create the most beautiful orchids.
It takes a lot to add even more perfection to one of nature's most beautiful creations. The orchids get the space, the care and the craftsmanship they need to be able to grow perfectly at their nursery. They have the strongest roots, in which they invest all their love and care.They know that quality costs more, but those strong roots produce an abundance of stems and flower buds. As a result, their special orchids bloom for an exceptionally long time – so you can carry on enjoying the magnificence of Opti-flor at home or at work for longer.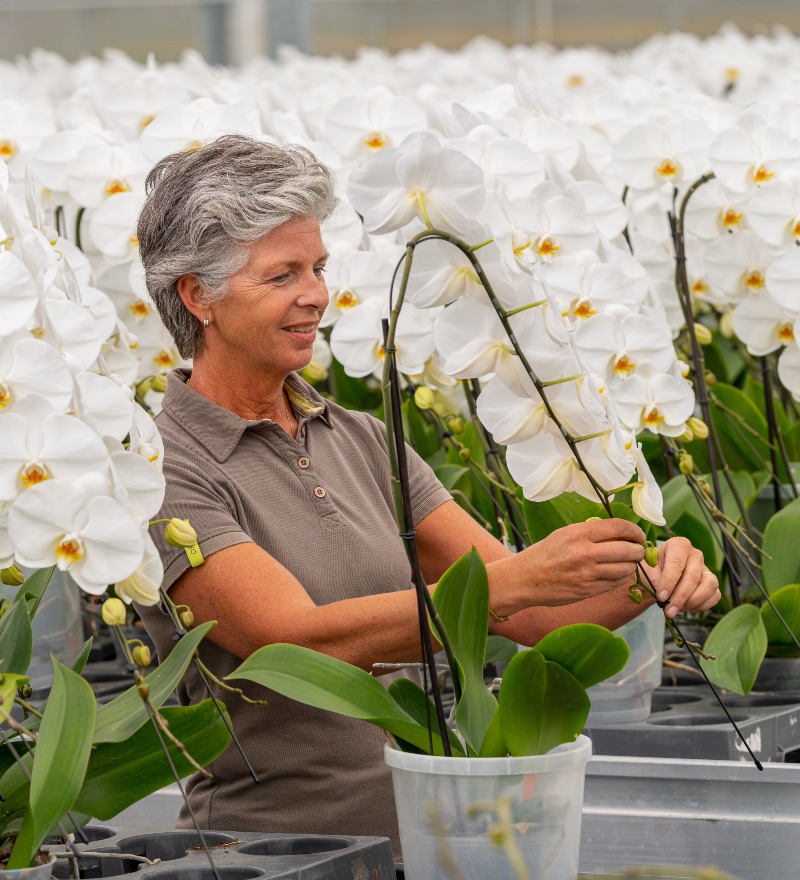 With its 25,000 varieties, the orchid is one of nature's most beautiful creations. Their constant quest for innovative, unique varieties with five-star quality doesn't stop at our national borders. They search the world for varieties with the 'O' factor (the Opti-flor factor): the most beautiful colours and the strongest plants. The many colours and shapes of the orchids in their extensive assortment will enhance any setting. So there is an orchid for every interior.
Their underlying principle is to grow the most special orchids as sustainably as possible without compromising on quality. In doing so, their main aim is to reduce Opti-flor's carbon emissions. For example, they are now using just 40% of the natural gas they used in 2013 despite the fact that their organisation has continued to grow. Opti-flor co-owns its own geothermal heat source, they use LED lighting for their plants and they have more than 4,000 solar panels on the roof of one of their sites, so they are self-sufficient in the energy they need for cooling.