Colourful, small but mighty: the Germini
It's the Gerbera's little sister: a bright, colourful and well-loved flower. The Germini has the same happy vibes as the Gerbera, and is easy to incorporate in bouquets thanks to its subtle size. Or use the flower on its own in a small vase, this beauty has enough personality to attract attention all by herself!
Gronovius, a botanist from Leiden, rediscovered the Gerbera, and thus the Germini, in 1737. These days, Germinis are some of the most popular flowers around, and available in hundreds of different colours. Bright pink, yellow, dark red or even dual-coloured? Everyone can find a Germini that suits their needs.


This scentless flower is easy to place in bouquets, thanks to its smaller size and happy colours, but also works well on its own. We're seeing a splash of colour in styling and interior projects these days, and the Germini is a great fit with this trend. For a styling or event, combine the flowers with bright, clean backgrounds. It gives the flowers a futuristic vibe, which suits the current design zeitgeist.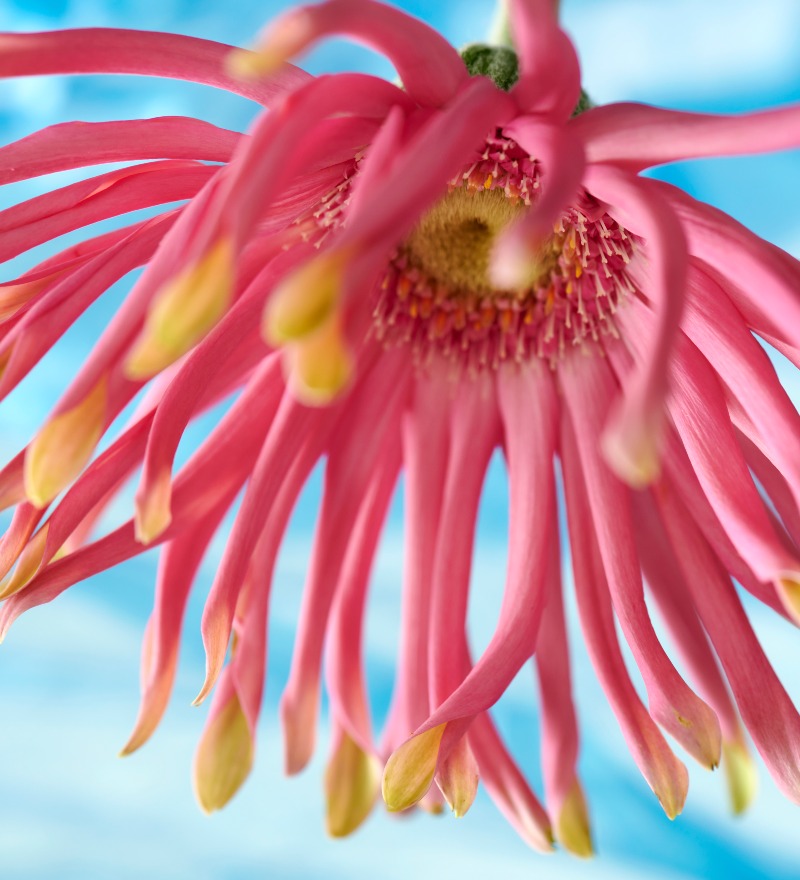 spotlight-products-wrapper-component-1>