Decide how green you want to go
At Noviflora being green is about more than just plants. We care about our planet and our environment and take the social and entrepreneurial responsibility to minimize our ecological footprint very seriously.
We've decided that is up to you how sustainable you want to be. You decide how high you want to raise the bar. We are here to help you out and offer you the transparency to make your own decisions. We will support you by taking a step forward.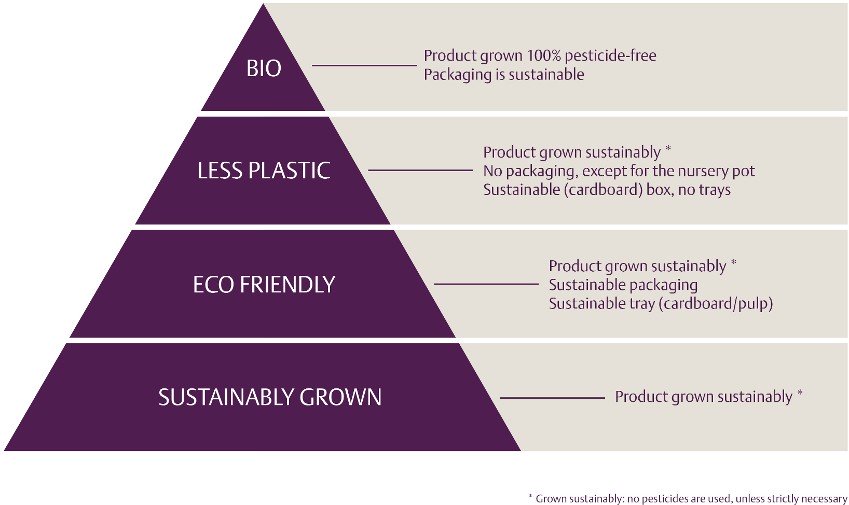 Sustainably grown
If you ask us, sustainability isn't a unique trait: it's the new normal. And as a customer, you decide how green you want to go. In our webshop you can filter on 'sustainably grown', and find products grown in an eco-friendly way (MPS-A or higher).