Hunter Sybren
We are on the hunt for you
Follow your favourite Hunter, witness their adventures, and be amongst the very first to see and order newly 'hunted' products. Our Hunters will share their new finds with you as soon as they spot them. Every newly discovered plant will be immediately available in our web shop for you to buy.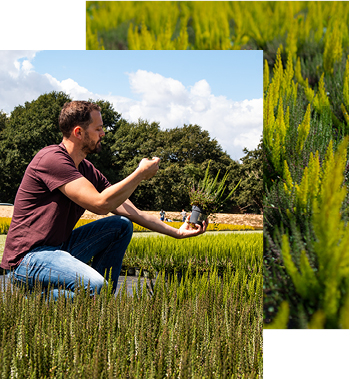 Expertise: Plants from Germany
"I travel to Germany every week to scout plants, on the hunt for products you can not find in the Netherlands, or that are simply of a higher quality or more unique in Germany. During the fall season, you will find me in Germany four days a week to visit our growers. Spotting beautiful plants is a real passion for me. Another passion is experimental cooking; on the weekends, you will find me pottering around the kitchen."