Autumn Harmony
Autumn is here again, like a trusted old friend. We draw a timeless, rustic feeling from nature and the security of a warm colour palette. We surround ourselves with shades that we associate with earth, sand, desert, iron and rust. Cold tones meet warm and golden shades to make smooth combinations.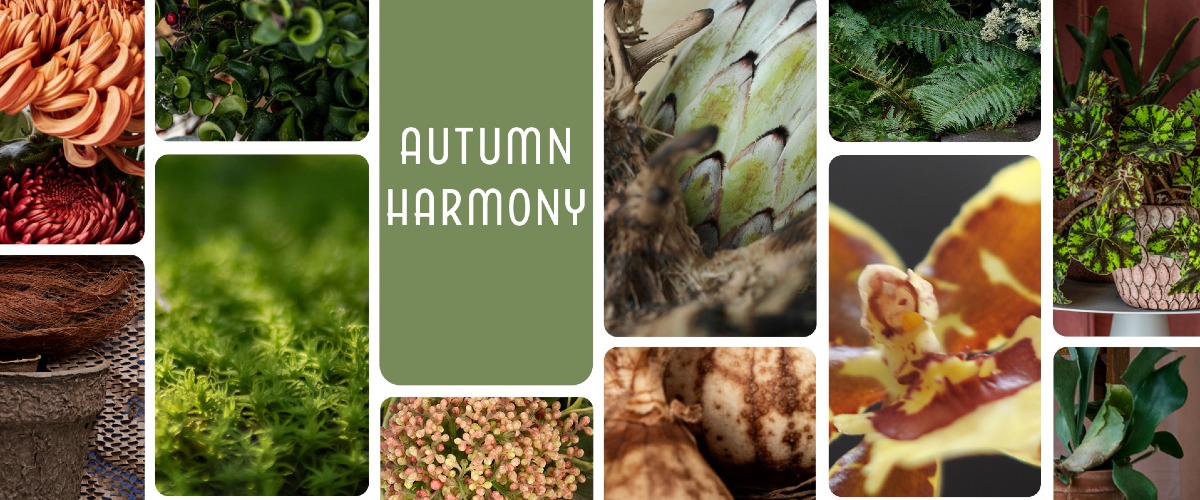 These natural hues have a positive effect on our living environment and create a harmonious, calming atmosphere. We draw new strength from the natural brown and green nuances. The brown colour spectrum makes us feel calm and grounded, as if on a soft rug in front of the fire, or with a cup of coffee or tea or a good book.
Security and comfort are central to future trends. We all want a place to sleep where we feel safe and content. A home, where we can think about changing times in peace and quiet. At the same time, we need a breath of fresh air in our lives, inspiration and an environment that encourages our curiosity and urge to explore.