Van der Voort Potplanten – Let's grow forward
Van der Voort Potplanten produces Spathiphyllum and Azalea. In case of Spathiphyllum, the company takes care of everything in house, from breeding and cultivation to production and sales.
For their Azalea, they work closely with Belgian nurseries, with Van der Voort being responsible for forcing flowering and taking care of marketing. This enables them to consistently guarantee the highest quality.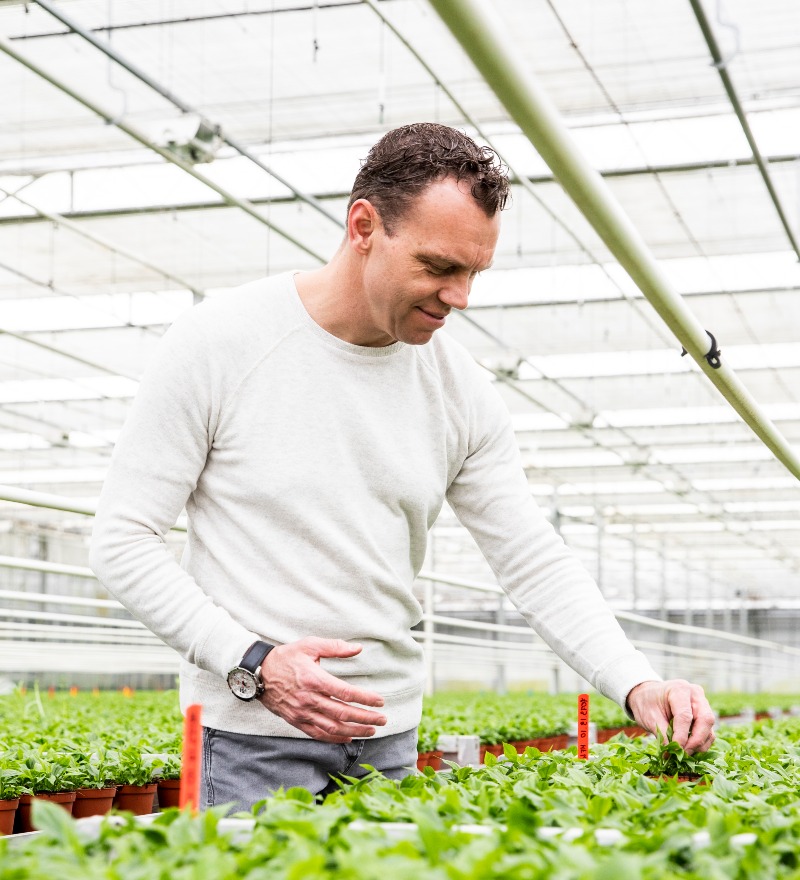 Building collaborations
Van der Voort Potplanten works in collaboration with other top producers. In order for them to meet the challenges of the future, collaboration and networking are essential. That's why they're passionate about establishing long-term relationships with businesses, organisations and official bodies in their sector. Going at it alone is quicker, but together you'll go further. They're always striving to achieve the optimum balance!
Corporate responsibility
Sustainable, responsible cultivation is a core value at Van der Voort Potplanten. Every day, they focus on making processes and products more sustainable. That's why they work with organic products and do so in a resource-efficient way that keeps their environmental footprint as small as possible and is not harmful to humans and animals. Their plants purify the air and spread happiness – something they also strive to do as a company. Additionally, the company has gained the following certificates in sustainability: MPS-A, MPS-GAP, GRASP, Sedex, GGN Label and Naktuinbouw.