An aesthetic ice sculpture
Are you just as bedazzled by this piece of art as we are? Then Azuma Makoto succeeded! Everything he does is aimed at enhancing the value of flowers and plants in a mysterious and unique way. Like this recycled Christmas tree that has been turned into an extraordinary frozen art piece, like no-one ever saw a Christmas tree before!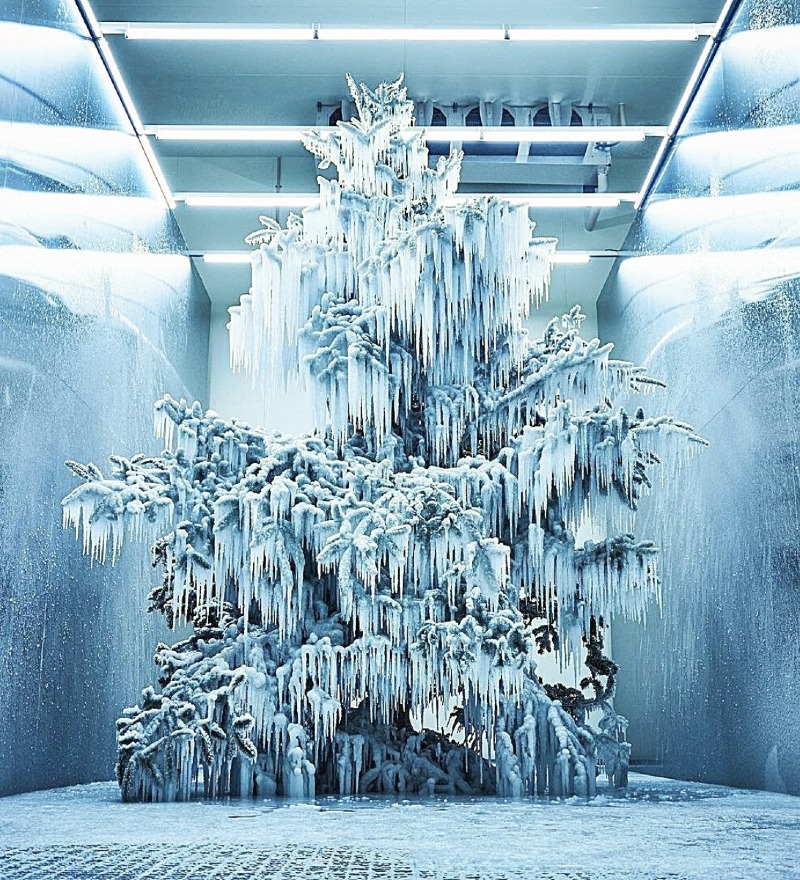 Flowers and plants have a relatively short life. Did you know that, compared to a human lifespan, a flower ages 10 years in a day? So there's only a short time to enjoy their beauty. But Azuma's creativity found a way to capture this beauty, by freezing plants and flowers. This Christmas tree wasn't his first 'frozen' project. During a runway show of Dutch fashion designer Dries van Noten in 2017 he did a somehow similar thing with flowers. He froze flowers, either young or aged, showing the life cycle of flowers.

Azuma thoroughly believes that once an artist takes something from nature, they have the responsibility to make it meaningful. That's exactly what he did with the Christmas tree: he recycled it by turning it into an ice sculpture and therefor gave it an eternal life.


See our assortment Christmas trees here. And get creative like Azuma Makoto and turn your Christmas tree in an art piece (or keep them just how there are).