Cheer up the windowsill
While you still have to wait before you can beautify the garden, you can decorate the windowsills! With blooming plants in front of the window it will almost seem that the garden is in full bloom. But pay attention to which plants can handle direct and bright sunlight. Which flowering plants would you recommend your customers?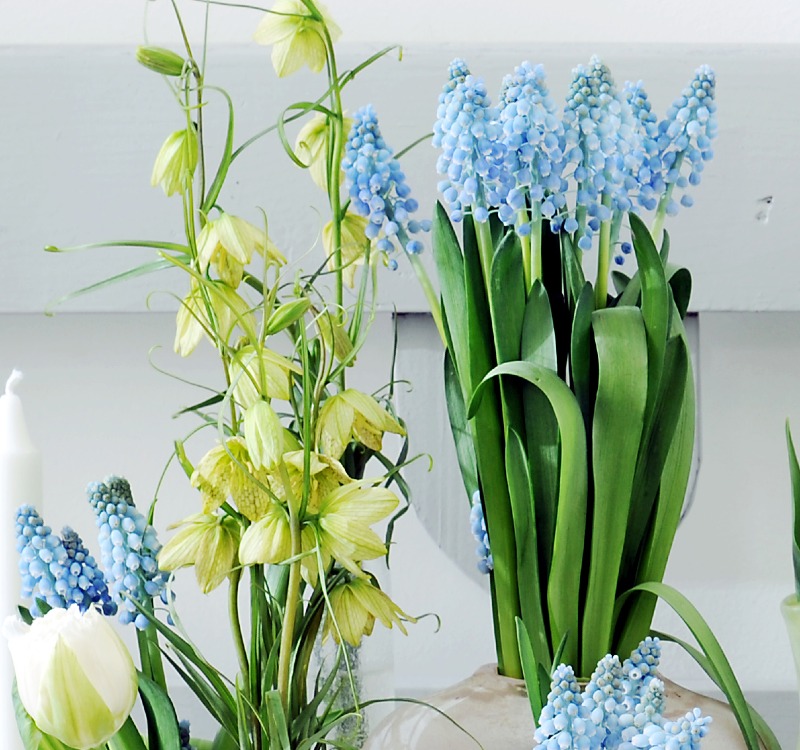 Muscari
Start the plant party on your windowsill with Muscari, also known as grape hyacinths. They thank their name to the grape-shaped flowers, which come in white, blue, lilac, purple and pink. First you only see green shoots, but soon a splash of colour emerges, once it grows into a small spike made up of tiny balls. From a distance it looks just like a bunch of grapes.
Orchid
The beautiful orchid has so many faces that it simply doesn't get boring. With more than 25,000 species encountered in the wild, there are some that look particularly beautiful in our homes. The leaves of the orchid are not particularly striking in most species - it's the flowers of this plant that are the real eye-catchers.