Join Dennis on his trip to Kenya
At the end of November, our Floral Hunter Dennis visited beautiful Kenya. He crossed the entire country in five days to visit 12 flower growers, most of whom grow roses. At times, the journey was quite a challenge in a country with tropical rain showers, unpaved roads and roads that suddenly end... Read Dennis' travelogue below.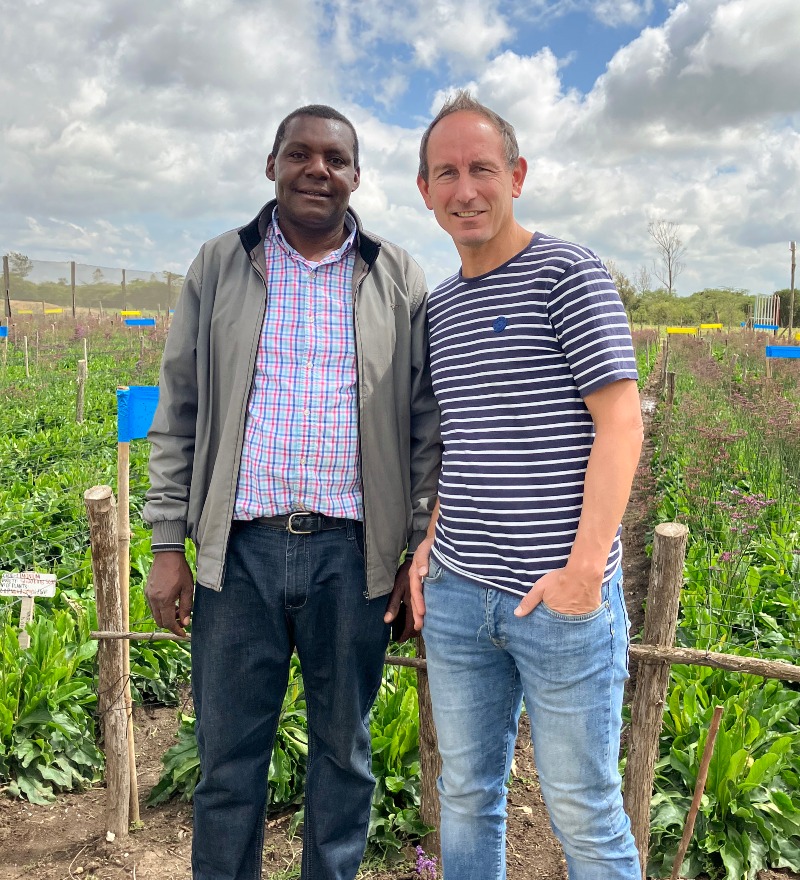 "I started my trip in the capital Nairobi, where we immediately got into the car and drove all the way up to Eldoret, where we visited several growers. Next we drove to Nanyuki, where I experienced a unique moment: I was standing on the equator. Still a special idea to stand on the center of the earth. Then we visited Timau, this is one of the highest points in Kenya where water is still available to grow flowers. There are so many greenhouses here that it seemed like the Westland (in the Netherlands). Our last visit was in Thika and to get there, we drove for half an hour past fields full of pineapples. So many, it just didn't stop! Besides flowers, I also saw a lot of animals: from zebras and rhinos to monkeys and gazelles. It is still fascinating to see animals roaming around in the wild.
Despite Kenya being a third world country, I saw many improvements since my visit last year. Not only in terms of infrastructure (which makes it easier to transport flowers), but many new (plastic) greenhouses had also been built and many new, young staff were working in the nurseries. They are also experimenting a lot with new varieties of flowers and have found creative solutions to complicated problems, such as generating energy. Furthermore, many growers also grow vegetables or fruits besides flowers for extra income. For example, one of the growers also grew avocados, which tasted delicious by the way!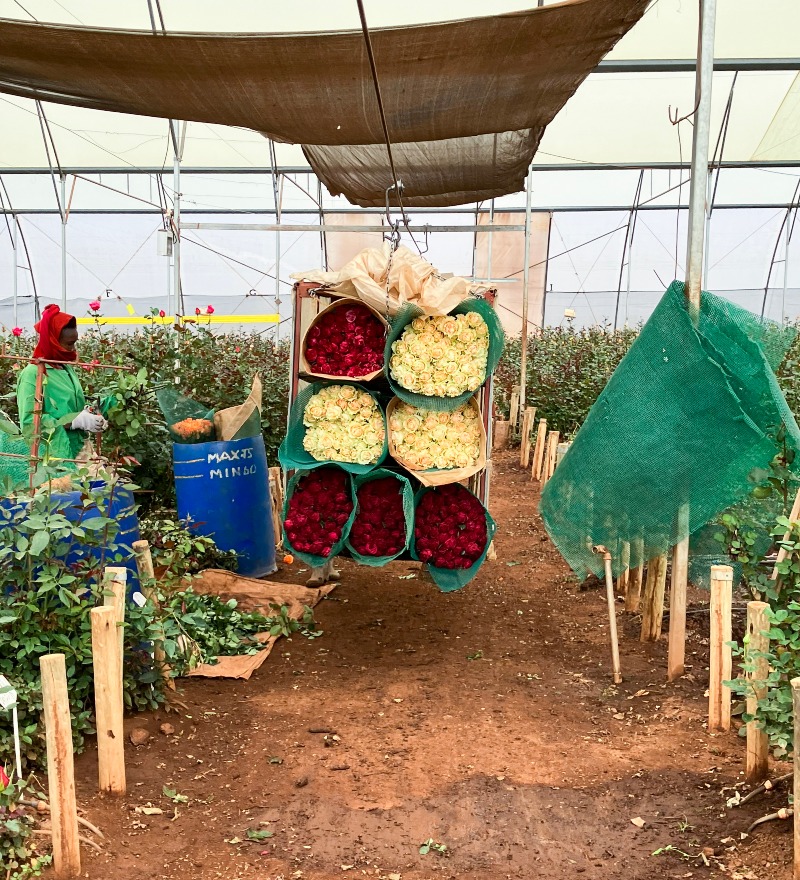 During such a trip, it quickly becomes clear again why a lot of flowers are cultivated abroad: while a grower in the Netherlands releases 2 to 3 novelties a year, in Kenya they introduce one per month. Besides, the quality of the flowers is fantastic! They still grow here in full soil, and that's where most of the nutrients are. In short: it was another great and educational trip! Hopefully, many of these wonderful novelties will come our way soon, so you can admire them as well."