Salix: elegant and silky
Salix, in its many forms, offers a vivacious energy boost. The small groups of catkins on bare branches tell us that spring is coming and they symbolise new beginnings with fresh opportunities.
Salix is always a popular choice. Our hearts melt when the adorable, silver-grey catkins bud with an almost fairy-tale, nostalgic shimmer. What's more, Salix is robust, easy-going, and thrives in virtually all spots and soil types without being intrusive and flirtatious. The little tree has a trunk that roots nicely, which makes it resistant to wind and snow. Catkins are an important source of pollen for insects in early spring, when few other plants are flowering.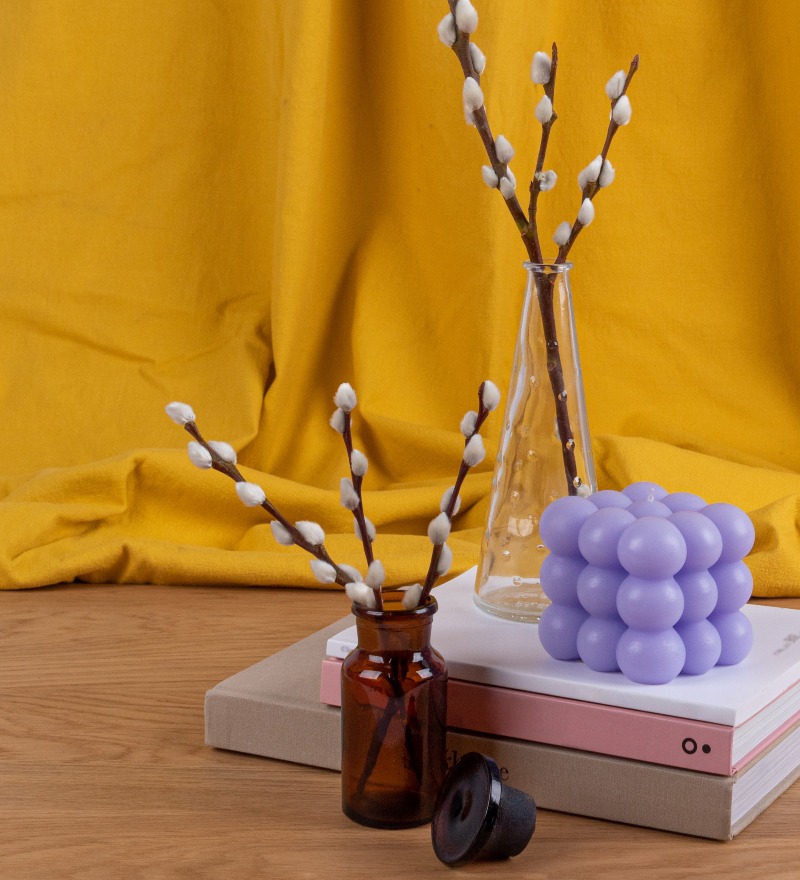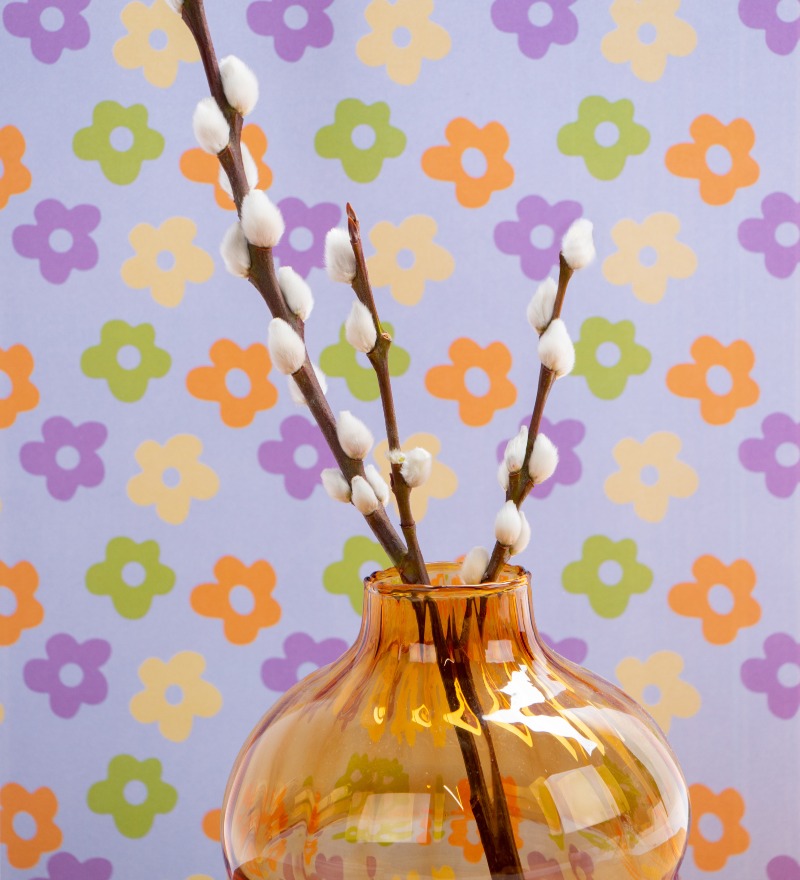 In flower beds, the rather tall Salix with its densely branched crown comes into its own beautifully when combined with newly budded grape hyacinths, snowdrops, daffodils and other spring bulbs. Salix also looks gorgeous in a vase. Towards the end of winter, it perfectly complements bouquets with tulips, ranunculus, hoya or anemones in fresh winter whites and powdery pastel colours. A little deeper into spring, when summer is on its way, Salix also comes into its own with cut flowers in bright and vibrant colours.
Noviflora has a wide range of coloured Salix branches for statement bouquets. Check them all out, from Pussy Willow Latte with its soothing hues of brown to vibrant and cool varieties such as Blue Bay or Bubblegum!