Bees and butterflies for a happy, natural garden
A few happily buzzing bees or fluttering butterflies make for a cosy garden, and benefit both people and the planet. Did you know that one out of three spoonfuls you eat at diner is directly or indirectly dependent on the work of a honey bee? Enough reason to fill your backyard with some beautiful bee and butterfly-friendly plants!
Colours and herbs
Most butterfly-friendly plants have gorgeous flowers, because the butterflies are attracted to the colours and the nectar produced by these flowers. Think of vervain, purple loosestrife, or a bright red coneflower. This last one is the comma butterfly's favourite plant, so keep an eye out for this rare fellow! Bees enjoy the warm colours of the goldenrod, bright bellflowers, and even herb plants like sage and rosemary. Plenty of work for the bees and some nice, fresh ingredients for your lunch or dinner!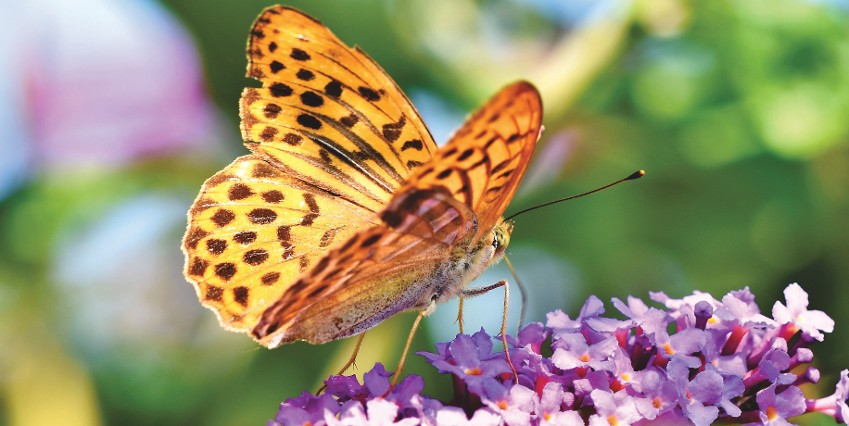 Plant entertainment
A nice, colourful garden and enough action to entertain bees and butterflies is more than enough reason to invite more of these plants into your backyard, but did you know the plants themselves enjoy being around these insects as well? Researchers recently discovered that plants react to the sound of buzzing bees. When they played the sound to a primrose, they noticed that within three minutes, the flower started producing a much sweeter nectar.

Browse our bee and butterfly-friendly plants here.