Top-5 trendy shrubs
Nice and sturdy and often decked out with stunning leaves or luscious flowers. Shrubs add colour to the garden, but also act as filler plants when everything else is dropping its leaves.
They come in all shapes and sizes, and in flowering and evergreen varieties. Although they are sometimes used for hedges, many ornamental shrubs are also a wonderful eye-catcher for your patio as a container plant. We have listed five trendy shrubs for you.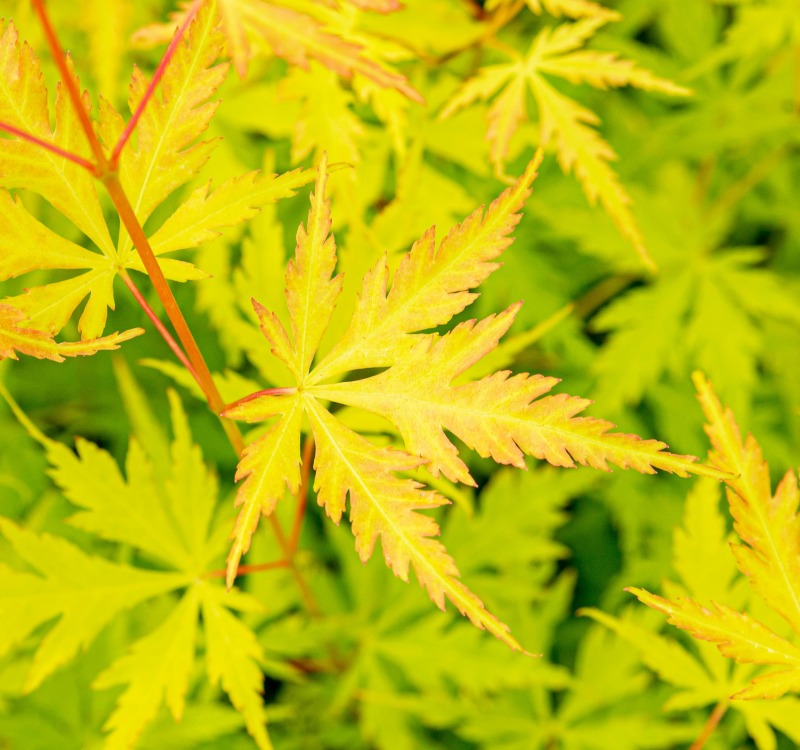 Maple
If there was an award for the plant that changes colour most beautifully, maple would be in with a good chance. In spring, tiny inconspicuous flowers start appearing, growing into winged fruits that float down like mini helicopters. Come autumn, this shrub steals the show with fiery yellow, orange and red leaves.
Lilac
What could be lovelier than the scent of a lilac in bloom? Its flowers smell of spring, growth and the great outdoors. The scent can catch you out of nowhere – early in the morning, you can hardly smell the flowers, but once the day gets warmer, there is no mistaking the strong, sweet fragrance, even from a distance. Sometimes lilac needs to regain its strength, so don't worry if you don't see any flowers for a year.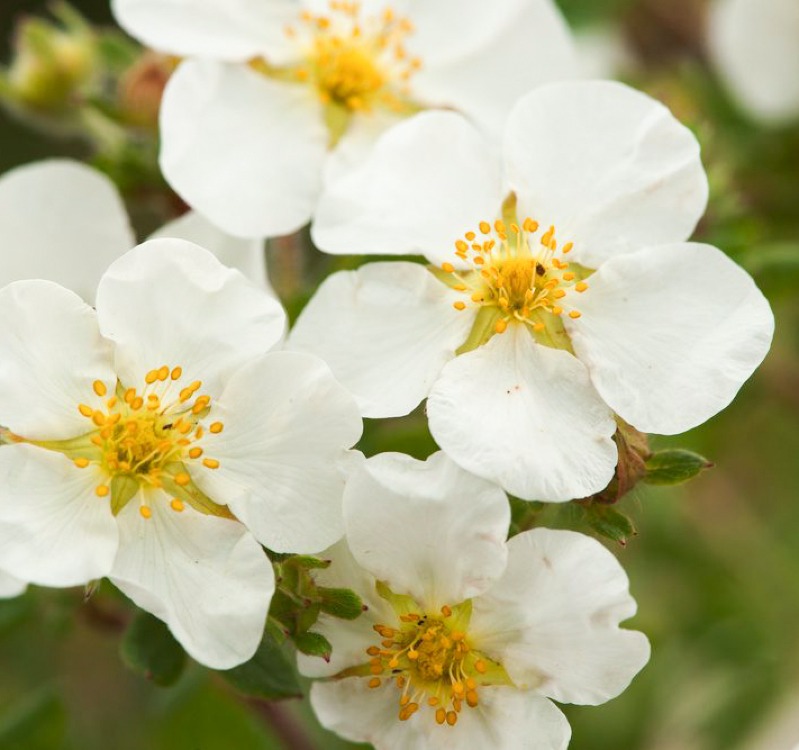 Potentilla
Potentilla is also known as cinquefoils and is perfect for cheerful, flowering hedges. Although the plants remain low, their exuberant flowers and hand-shaped leaves make them real eye-catchers in the garden. Not only people love their yellow, red, white and pink colours, the bees also adore this shrub.
Leucothoe
Planted directly in the soil, Leucothoe is a colourful sight with lovely leaves and berries. If you want to make its talents stand our even more, put this ornamental shrub a slightly raised spot. A few spectacular pots filled with equally spectacular Leucothoe will go a long way to brightening up your garden. This form of natural luxury is a trendy and scintillating way to add more greenery to your patio, without all the hard work of digging.