Proud of our 14th place in Hillenraad100!
The Hillenraad100 is the annual ranking of the hundred most prominent companies in the horticulture sector. A spot on this list is a true acknowledgement of leading entrepreneurship.
This year, Noviflora moved up 10 spots in the rankings to the 14th place. It's a team achievement that gives us enormous pride as a family business.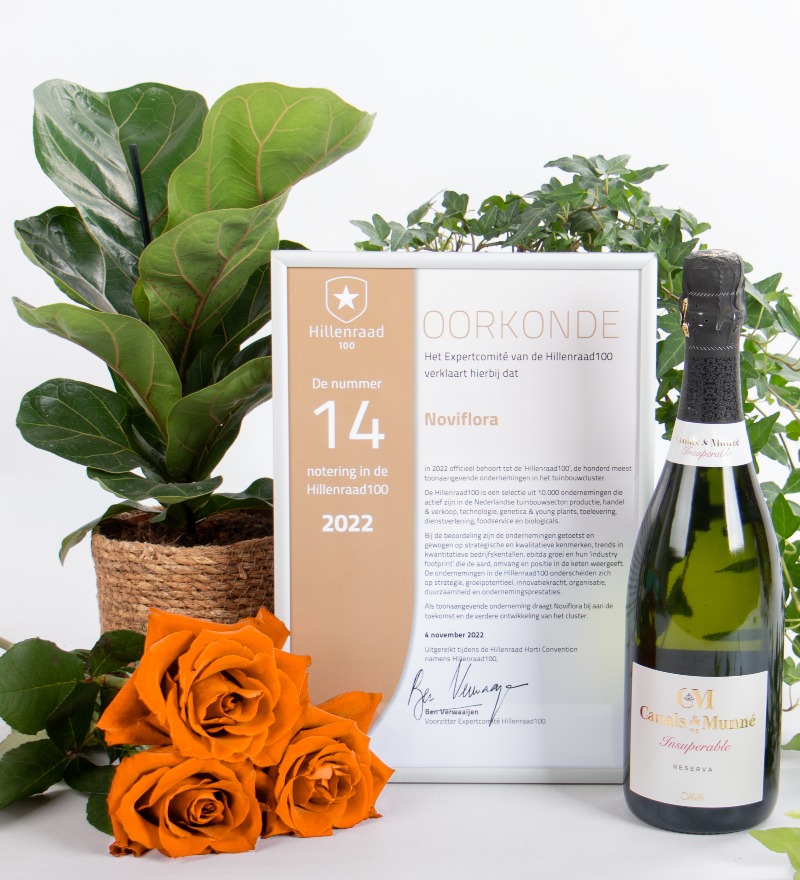 The Hillenraad jury's report stated the following: "You can purchase a Strelitzia nicolai or red rose from any exporter in the ornamental horticulture sector. But as a plant and flower export business, how do you build a unique market position? Noviflora found a modern answer to this question and has turned it into a market leadership position in Scandinavia and Switzerland. The multi-local strategy with forward integration, takeovers and the addition of flowers to its product range turned out to be very successful. With local hubs and intelligent ordering systems, Noviflora is strengthening its position as market leader. That's also why the arrival of two experienced leaders was a welcome addition to the management team. The result? Healthy growth and a nice sprint in the Hillenraad100."