Our history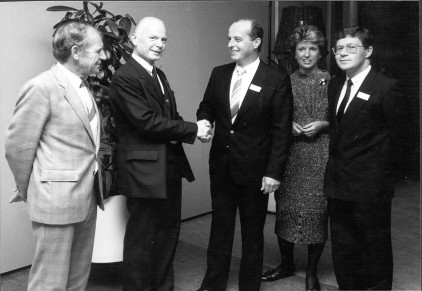 The story of Noviflora began in the 1960s, when founder Hans van Reisen travelled from the Netherlands to Sweden in a Volkswagen Beetle with no heater and a trunk filled with flower bulbs. Hans wanted to make a mark on the promising Swedish flower market, and his adventure was a success. The Volkswagen Beetle made way for transport trucks and in 1974, Hans and his wife Letty founded their flower export company Noviflora in Honselersdijk. The 'novi' in Noviflora is a telling insight into the innovative and adventurous characters of these two founders.
Noviflora quickly becomes the first export company specialised in house and garden plants at the Westland flower auction. In the 1990s, the company expands its export from Sweden to Denmark, England, France and Austria. This international expansion causes a growth spurt, and in 1991, the same year as the company's 25th anniversary, Noviflora moves its operations to the Strijpgebouw. A new logo is revealed during the festivities, a recognisable mark that still graces the building's facade today.
Since 2007, Noviflora's daily operations are run by Hans and Letty's son Xander van Reisen and his brother-in-law, Hendrico de Brabander. Due to international growth, the management team was expanded with Ringo Veenman in 2021 and Ad Lagarde in 2022. Together, they lead and motivate the 250 employees of this close-knit family business.